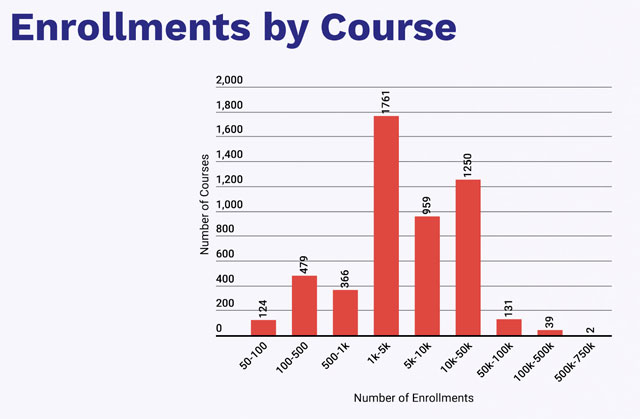 [ Newsletter format  |  Click here to subscribe ]
MAY 2018 – NEWSLETTER #5
Software
• edX released the Hawthorn beta version of the Open edX platform
• GW and IBL open-sourced an XBlock to add graded problems based on Jupyter Notebooks
• An Open edX XBlock to load content from a Jupyter Notebook
• Harvard and Microsoft test adaptive learning for the Open edX platform
Strategy
• These are some of the of most innovative sessions at the 2018 Open edX Conference
• Exponential growth on adoption of Open edX websites and courses
• "The growth of Open edX is strong, multi-vectored, and accelerating," says author and edX engineer John Mark Walker
• edX's code is 90 % open source and 10 % proprietary
• The Open edX Platform will adapt this month to European Data Protection Regulation
• MOOCs become a big business
Courses
• Microsoft launched on edX.org an ethics course for artificial intelligence developers, Ethics and Law in Data and Analytics.
• Producing one hour of learning content requires over 100 hours and costs $18K
• Redis Labs launched an introductory course on an Open edX platform
edX Inc.
• EdX.org will offer fewer courses for free
• Two Colombian universities join edX – edX revenues & expenses
---
IBL Newsletter about Open edX is a topic-curated, monthly report compiled by Michael Amigot, Founder at IBL Education, a New York City-based company that builds data-driven learning ecosystems and courses with Open edX. If you enjoy what you read please consider forwarding it to spread the word. Click here to subscribe.
Archive:
Newsletter #5 May 2018
Newsletter #4 April 2018
Newsletter #3 November 2017
Newsletter #2 Octubre 2017
Newsletter #1 Sept 2017
Read also the latest IBL Newsletter on Learning Innovation