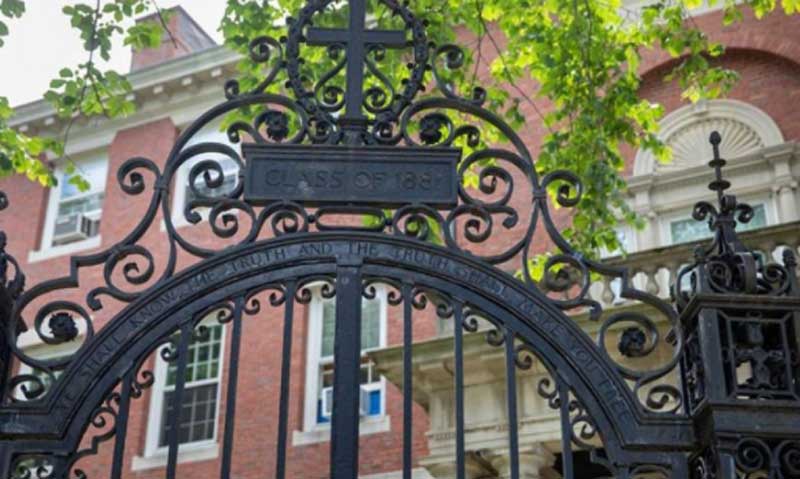 IBL News | New York
Harvard University and the University of Southern California (USC) advised newly admitted international students who require F-1 visa sponsorship not to come to the U.S. mostly due to the "unpredictability" of the Trump administration.
Rakesh Khurana, Danoff Dean of Harvard College, wrote in a letter: "At present, any incoming student who received a Form I-20 to begin their studies this fall will be unable to enter the U.S. in F-1 status as course instruction is fully remote."
As we reported, last week, the Trump Administration lifted the travel ban to European and UK students who already had study F-1 and M-1 visas. However, students awaiting interviews at U.S. Embassies and Consulates and researchers and teachers with J-1 visas were not included in the U.S. exemptions.

Harvard University disclosed that it is "working closely with members of the Massachusetts congressional delegation to extend the online exemption to newly admitted students", although "we don't anticipate any change to the policy in time for the fall semester."
The fact that classes could be delivered through a hybrid model that includes some in-person instruction as a way to obtain an F-1 visa doesn't convince Harvard officials, "given the unpredictability of current government policies and the uncertainty of the COVID-19 crisis," said Rakesh Khurana.
The institution advised students to take courses remotely from home, or, alternatively, defer the start of the classes on-campus.
USC recommended all undergraduates to take their courses online and reconsider living on or close to campus this semester. "We are building vibrant platforms, including a new student portal that will serve as a virtual quad and promote social engagement," wrote Charles F. Zukoski, Provost and Senior Vice President for Academic Affairs at USC. "We also will be providing a host of experiences for our entering first-year and transfer students from across the world, so that they feel part of our community, and can seamlessly transition in person as soon as possible."
Dealing with confusion about international students' status, the U.S. Immigration and Customs Enforcement (ICE) issued a FAQ document, noting that "due to the fluid nature of this COVID-19 situation, the answers in this document may be subject to change."