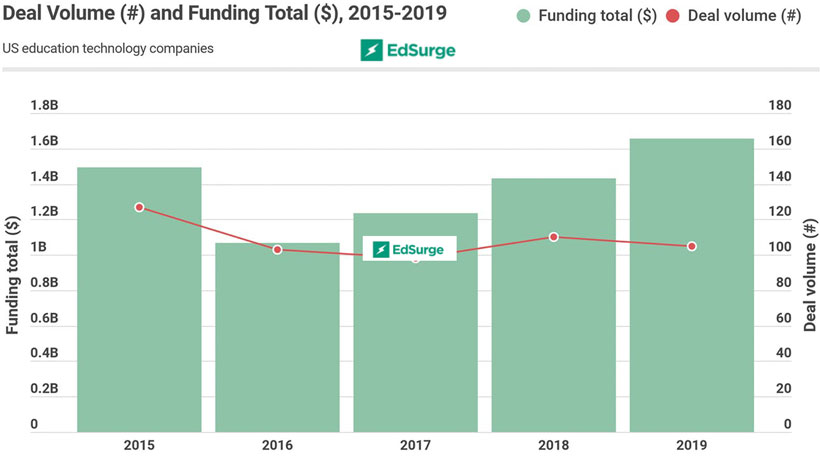 IBL News | New York
It has been a record year for venture capital in the U.S. edtech industry.
Investment in education technology companies reached over $1.66 billion across 105 deals throughout 2019—a 16% increase from the previous year and a 5-year high in value—according to a report by EdSurge.
Overall, the U.S. venture capital investments in 2019 were $108 billion across 5,906 deals, the third-biggest year ever by value. Venture capitalists invested more money during 2018 and 2000.
In education, eight of the top deals went to companies that offer educational services mostly in workforce training and development, which accounted for 39 percent of edtech investing in 2019. These were Guild Education, BetterUp, Coursera, Andela, Degreed, MindTickle, EdCast and A Cloud Guru.
The four mega-rounds exceeding $100 million went to Andela, BetterUp, Coursera and Guild Education.
On the other hand, investors poured $919 million on companies raising Series C and subsequent rounds in 2019.
Investment trends are showing that lines between higher education and the workforce are beginning to blur.