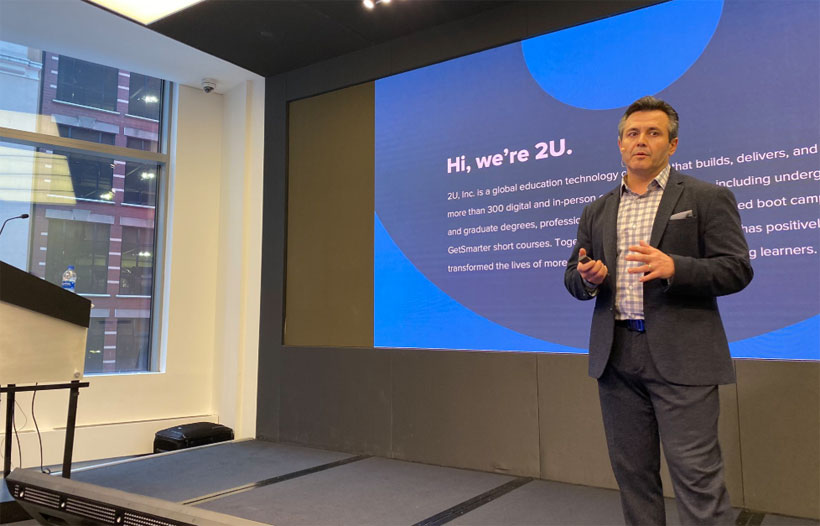 IBL News | New York
2U (Nasdaq: TWOU) shares jumped $4.92% to $22.84 on Friday after a Bloomberg report stating that the Lanham, Maryland-based educational software company hired strategic advisers to explore ways to improve its performance, including a sale.
In November, it emerged the story that activist investor Sachem Head Capital Management, which owns a 2% stake in 2U, was pushing 2U to explore a sale.
The New York-based activist hedge fund believes 2U –with a market value of $1.38 billion– would be an attractive takeover target for private-equity firms or other education technology companies.
Sachem argues that 2U has seen its share price fall due to troubles related to communications and a failure to meet its earnings forecast rather than problems with the underlying business.
If 2U finds a buyer, the deal would follow the take-private transaction model set by Instructure, which agreed to sell itself to equity firm Thoma Bravo for $2 billion.
2U didn't immediately return IBL News' request for comment.