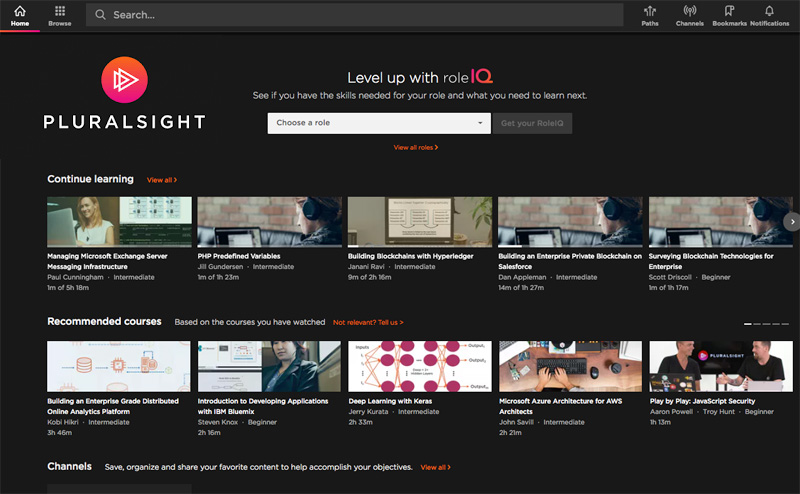 IBL News | New York
2U (NASDAQ: TWOU) is not the only public EdTech facing class-action lawsuits for alleged securities fraud. Pluralsight (NASDAQ: PS) is now being targeted by several law firms on behalf of investors who have suffered significant losses exceeding $50,000 between August 2018 and July 2019.
For example, San Francisco-based law firm, Hagens Berman Sobol Shapiro LLP, argues in a recent press release:
"Defendants [Pluralsight] misled investors about its business outlook, particularly related to its salesforce and ability to generate strong growth in billings."
"Pluralsight and senior management concealed the Company's substantial delays in hiring and properly training the salesforce necessary to meet its lofty billing projections."
"On July 31, 2019, Pluralsight announced (1) disappointing financial results for 2Q 2019, (2) blamed Pluralsight's declining growth in billings on sales execution problems with its salesforce, and (3) the departure of the Company's Chief Revenue Officer."
In result, several analysts lowered their price targets for Pluralsight shares.
"We're focused on investors' losses, the extent to which management may have misled investors about reasonable growth prospects, internal controls, and reasons for the recently-announced auditor change," said Hagens Berman partner Reed Kathrein.
New York-based Rosen Law Firm is also filing a class-action lawsuit, announcing on August 20, it seeks to recover damages for Pluralsight investors under the federal securities laws.
On August 20, six more firms announced their legal actions including Faruqi & Faruqi, Robbins Arroyo, The Schall Law Firm, Bronstein, Gewirtz & Grossman, Levi & Korsinsky and The Gross Law Firm.
Other firms filing are Bronstein, Gewirtz & Grossman, Levi & Korsinsky, and The Gross Law Firm,
On July 31, Pluralsight stock plunged over than 20 % issuing third-quarter guidance that was below Wall Street estimates.
The education software company reported second-quarter net losses of $35.6 million, or 30 cents a share, compared with losses of $43.8 million, or 19 cents a share, during its 2018 second quarter.

On August 27-29, Pluralsight.com will be celebrating its annual conference in its hometown Salt Lake City, Utah.