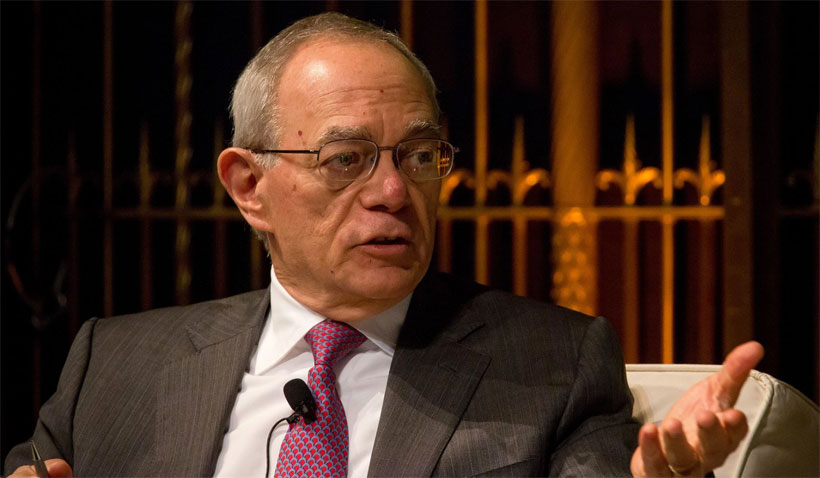 IBL News | New York
MIT President Rafael L. Reif will meet with students, employees, and faculty on October to discuss the Institute's association with convicted sex trafficker Jeffrey Epstein.
"This is the beginning of an important conversation," said President Reif at MIT News. "I'm reexamining my calendar for this whole academic year, recognizing that I need to invest my time here, at home, attending to our community and reconnecting with the wisdom and experiences of the people of MIT."
Mr. Reif [in the picture] will participate in three forums – open only to invited members with an ID from the university:
Student forum — Tuesday, Oct. 1, 7 p.m., Room 10-250. Also attending this gathering will be leaders of the UA and GSC, Chancellor Cynthia Barnhart, Vice-Chancellor Ian Waitz, Vice President and Dean for Student Life Suzy Nelson, the deans of at least three of MIT's schools, and a number of MIT department heads.
Staff forum — Monday, Oct. 7, 4 p.m., Wong Auditorium (Tang Center, Building E51): Executive Vice President and Treasurer Israel Ruiz will attend, too.
Research staff forum — Friday, Oct. 11, 10 a.m., Morss Hall (Walker Memorial, Building 50): In this forum for postdocs and research staff, including staff from Lincoln Laboratory. President Reif will be joined by Vice President for Research Maria Zuber.
"It is very important to me right now to hear from as many members of our community as I can — to learn how our faculty, students, staff, and alumni think we should address the challenges that MIT is facing together," President Reif said.
On Friday, President Reif attended the annual meeting of the Alumni Leadership Conference (ALC), held on campus, addressing some 650 alumni who play leadership roles within the 139,000-member MIT Alumni Association (MITAA).
On September the 18th, Rafael L. Reif spoke on a scheduled faculty meeting about MIT's acceptance of Epstein donations. Leading female faculty members submitted a letter to President Rafael Reif & Provost Marty Schmidt questioning the university commitment to women academics.