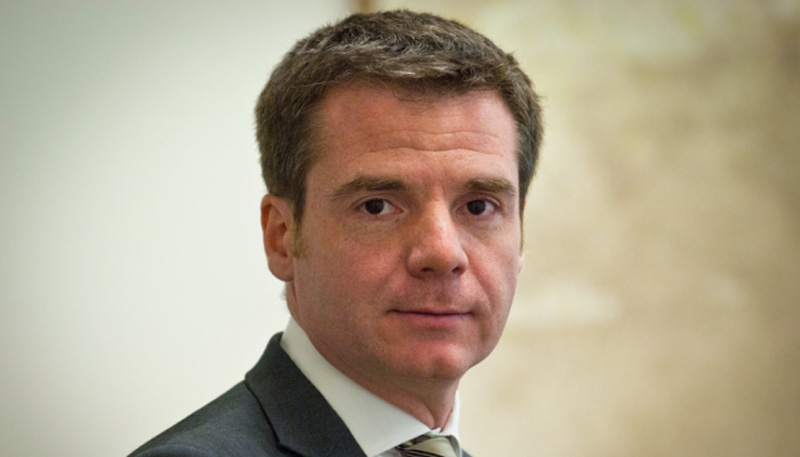 IBL News | New York
Israel Ruiz, Executive Vice President and Treasurer at MIT, will surprisingly step down in 2020. The announcement was made yesterday by President L. Rafael Reif himself in a letter to MIT faculty and staff.
No indications about the motives were provided by Mr. Reif. It is unknown whether or not the resignation is related to Epstein's donation scandal, given the financial position of Israel Ruiz at the MIT Corporation since 2011.
The resignation comes in a time when MIT is reviewing its engagement practices with gifts and grants. Additionally, the final report on the investigation of Epstein's donation is to be expected soon—which was conducted by the law firm Goodwin Procter.
Ruiz expects to transition out of his role at MIT during the spring semester, MIT News reported.
In his letter to the community, President Reif indicated that he will work in the coming months with members of Ruiz's senior team — including the Vice President for Finance, Glen Shor and the Vice President for Campus Services and Stewardship, Joe Higgins — to determine how to best allocate Ruiz's responsibilities.
Israel Ruiz explained his departure this way: "Considering the accomplishments of the last decade and my career at MIT, I've been contemplating a change over the last couple of years. I feel it is time for me to focus firsthand on opportunities that accelerate innovation in the way this community has inspired me to do."
President Reif praised Ruiz's work, fully avoiding any connection to the funding and donations practices at MIT. "His efforts have transformed many aspects of our campus to better serve and support the MIT community. Since my earliest days as provost, he has been among my most important advisors."
• MIT News: Israel Ruiz to step down as MIT's executive vice president and treasurer