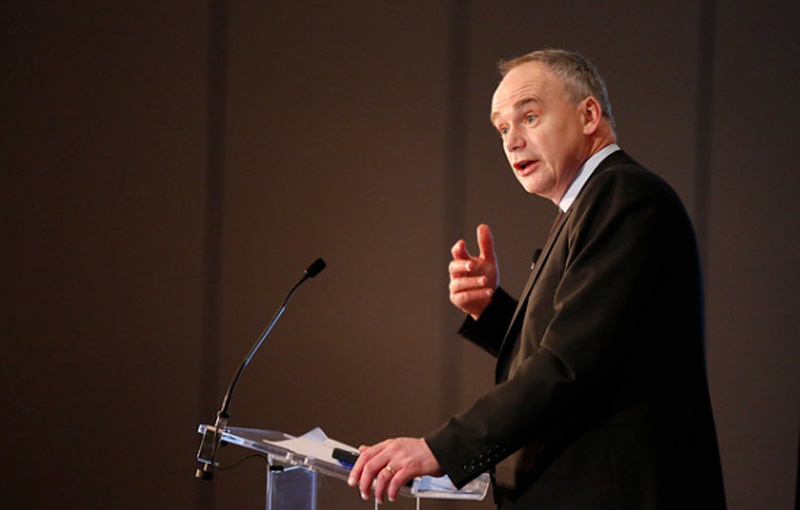 Mikel Amigot | IBL News, New York
Pearson –the world's largest ed company with a $6.6 billion market value– announced yesterday its CEO John Fallon, 57, will step down in 2020 after a successor is appointed. Sidney Taurel, 70, Chairman, is leading the search for the next CEO.
John Fallon's departure comes just three months after a severe profit warning that knocked the company's confidence in the transition into digital products, decreasing its market value by a fifth.
It will mark the end of a dramatic seven-year tenure for Fallon, whom after succeeding Marjorie Scardino in 2013 cut costs and jobs (16,000 over the past six years.) while gradually selling important assets, such as Penguin, Financial Times, and a stake in The Economist.
[In addition, Pearson said yesterday that it will sell its remaining stake in Penguin Random House to Bertelsmann for $675 million. Pearson sold a 22 percent stake back in 2017.]
Stocks in Pearson (PSON) rose yesterday 1.7 percent on the London Stock Exchange after the news of his resignation. Pearson needs to show investors that difficulties in the US business are transitory rather than structural, according to some analysts.
The value of Pearson's stock has dropped by 57 percent since 2013. Most recently, the company warned investors that its U.S. textbook sales for 2019 would be weak. During Fallon's time in charge, Pearson has had six profit warnings to shareholders.
"We're now at the stage where it's time to transition to a new leader, who can bring a fresh perspective," Fallon said in a prepared statement.
Marjorie Scardino, who lead Pearson for 16 years, turned Pearson into a behemoth, managing more than two dozen acquisitions. Fallon's job was to restructure the company by removing legacy parts and reorienting the company into digital learning services.
It seems that shareholders have finally lost their patience with Fallon. It's the end of an era.
Today I shared with our colleagues that I've decided to retire from @pearson in 2020 and that we are selling our remaining stake in @penguinrandom. I wanted to share this news with our wider community, too. https://t.co/PVuzb0AEIt

— John Fallon (@johnfallon) December 18, 2019