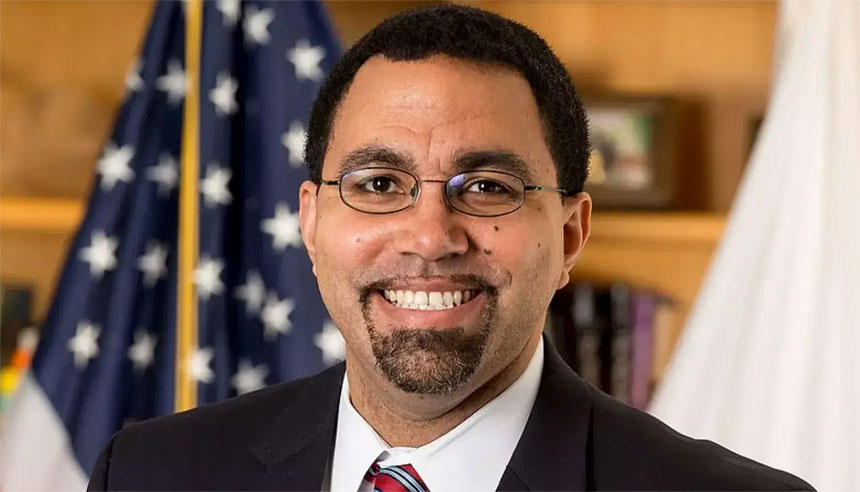 IBL News | New York
John King, the former U.S. Education Secretary and York York Education Commissioner was named SUNY (State University of New York) Chancellor this week.
A Brooklyn native and the state's first Black and Puerto Rican chancellor, John King will start in January 2023 heading the 64-campus system of SUNY.
He will succeed interim SUNY Chancellor Deborah Stanley, who has been filling the leadership post since Jim Malatras resigned a year ago.
The SUNY Board of Trustees unanimously selected John King after a yearlong, nationwide search.
King said he looks forward to addressing SUNY's decade-long decline in enrollment, particularly at its community colleges. He also wants to increase interest in community development and investing in the state's workforce pipeline.
"We have a tremendous opportunity to advance access, affordability, and completion and to make SUNY the strongest possible driver of economic development and economic mobility for the state," King said in an interview.
King will reportedly earn $750,000 a year as the system's 15th chancellor.