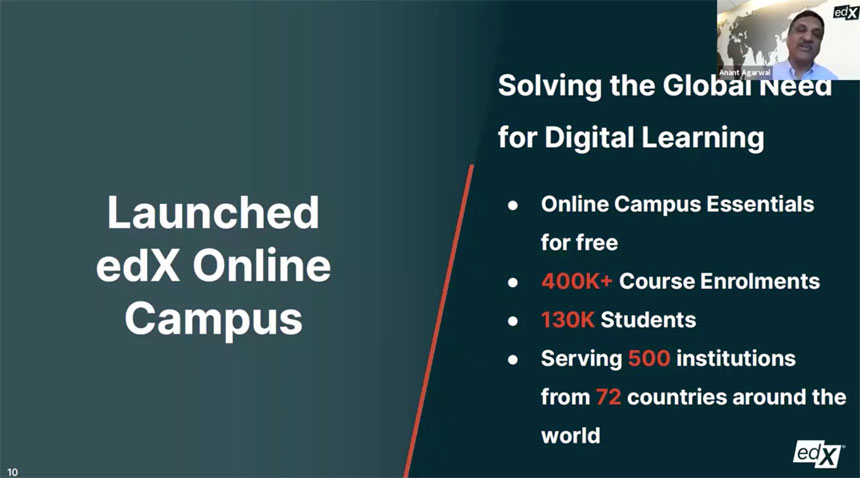 IBL News | New York
edX.org announced this month the extension until June 2022 of its Online Campus Essentials initiative, a free solution for colleges and universities facing resource and technology constraints in the wake of the COVID-19 global health crisis.
This offering, part of the edX Online Campus product, follows edX's vision of a global supply chain of content and credentials from universities.
Online Campus Essentials allows institutions to access for free a catalog of 100 hand-picked courses on technology, computer science, and business, taught by Harvard, MIT, Berkely, Georgia Tech, Columbia University, Oxford, TUDelft, IBM, and AWS, among other brands.
A survey from Cengage found that a majority of students show a positive attitude toward online and hybrid courses.
The edX organization — a non-profit organization created by Harvard University and MIT —  said that "online learning must be a key pillar of every university's strategy, in order to support students with quality learning, increase education access, and drive successful outcomes."
In over a year, edX Online Campus has attracted over 1,000 higher ed institutions, and 170,000 students enrolled in over 500,000 courses.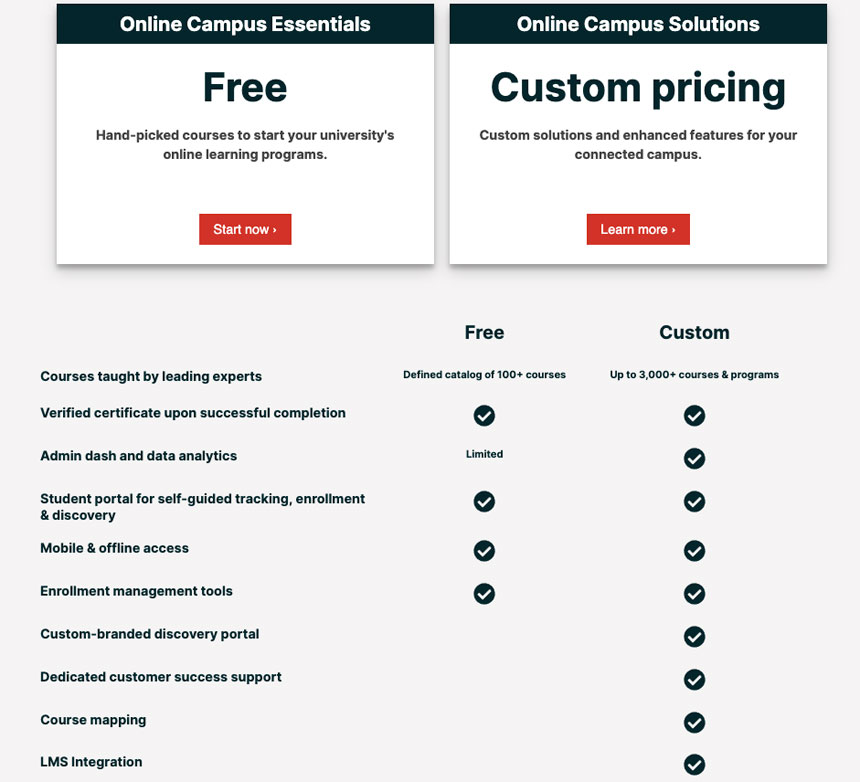 At @edXOnline, education equity is part of our DNA. Higher ed institutions can access free edX courses through June 2022 w/ Online Campus Essentials – so every college & university can create dynamic blended learning experiences & drive student success: https://t.co/clJk06y42f pic.twitter.com/BkUmWHv8E0

— anant agarwal (@agarwaledu) May 12, 2021