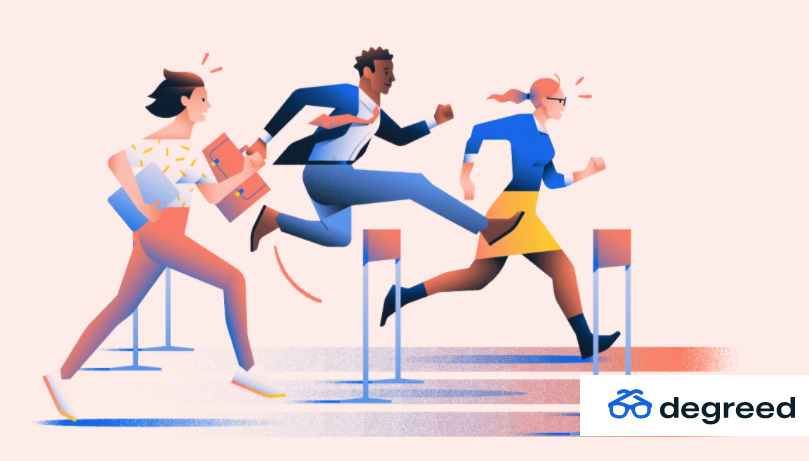 IBL News | New York
Bayer announced this month that the Degreed tool will power GoLearn, the healthcare and agriculture giant's development portal used by 99,000-plus employees.
Founded in 2012, and headquartered in Pleasanton, California, workforce upskilling platform Degreed claims to serve one in three Fortune 50 companies. The pandemic and the need for organizations to upskill and reskill workforces has propelled the growth of Degreed.
According to Gartner, eight in ten workers don't have the skills they need for their current or future roles.
The Degreed platform provides a searchable tool for accessing relevant courses, videos, podcasts, books, from several content providers. Employees can connect and share content using learning pathways (or playlists) and recommended articles.
"When a task is assigned, a project initiated, or a skill desired, an employee will now have access to those learning resources," said Mary Lee Palocsik, Manager of Training Operations at Bayer.
In April, the startup raised $153 million in Series D funding valuing the company at $1.4 billion.
To date, Degreed has completed more than 300 implementations and thousands of integrations with platforms like Blinkist, Skillshare, Babbel, MindTools, and others, according to a report at Forbes.
In 2020, Degreed more than doubled its active user base and increased its team by 50%, to 600 employees, across six continents, IBL News reported.
Recently, Nashville, Tenn.-based startup Watershed announced a partnership with Degreed to deliver enhanced learning analytics and reporting. [See graphics below].
Degreed reporting provides an in-app view into utilization, skills, and pathways based on completions. Degreed's xAPI integration with Watershed will allow users to monitor learning alongside performance data, and measure competencies to drive business KPIs.