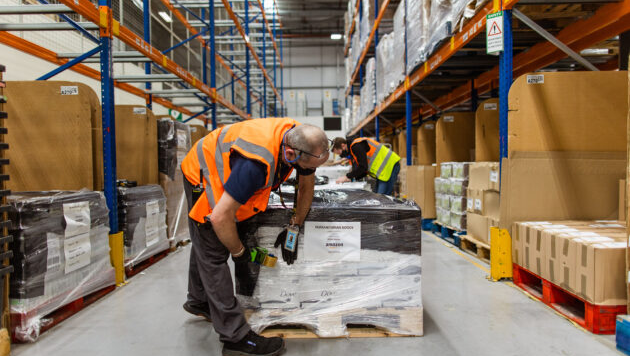 IBL News | New York
Amazon (NASDAQ: AMZN) launched a new initiative to provide refugee and humanitarian-based immigrant employees with educational and other resources this month.
This program, called the Welcome Door program, will provide access to skills training benefits, including free college tuition and English as a Second Language (ESL) proficiency through Amazon's Career Choice program.
In addition, it will facilitate customized mentorship, assistance with U.S. citizenship, and other free legal resources.
"At Amazon, we have a variety of jobs and welcome all kinds of people, and we're proud to offer enhanced support for refugees around the world," said Ofori Agboka, Amazon's vice president of People eXperience and Tech for Operations.
Once they've arrived in their new communities, refugees often face challenges when seeking jobs and resettlement support. In addition to language barriers and limited government resources, refugees with professional experience often have gaps in their careers, which can limit their knowledge of the latest developments within an industry, according to Upwardly Global, a nonprofit that helps refugees rebuild their careers.
These new resources will be offered to Amazon employees in the U.S. starting in April. The company plans to expand the program globally by the end of the year.
As part of its pledge to help upskill the American workforce, Amazon recently announced a commitment to fully fund college tuition, books, and fees, as well as high school diplomas, GEDs, college preparatory courses, and English as a Second Language (ESL) proficiency certifications, for its front-line hourly employees through the Career Choice program.