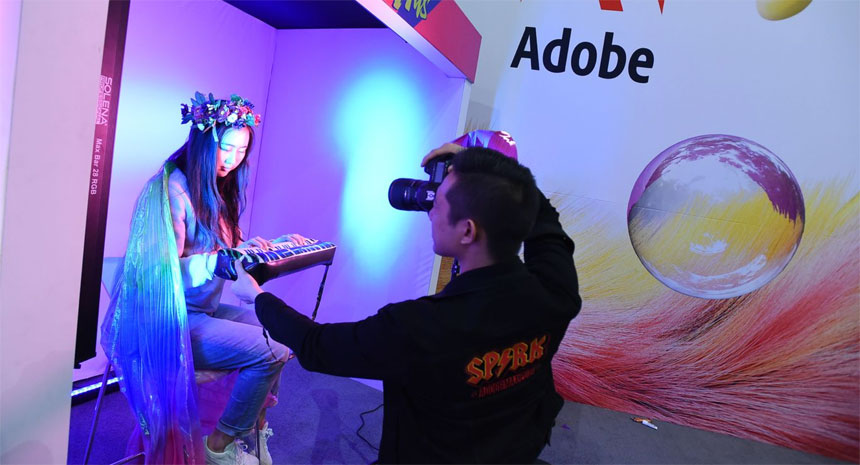 IBL News | New York
After Figma's purchase by Adobe for $20 billion, analysts wonder which design startups will be the acquisition targets, especially those in the creative space. Specifically, it will be interesting to see what comes next for companies like Canva and Sketch.
Meanwhile, Adobe's stock continued to fall by another 1.16% yesterday, losing the bull day in the market. Wall Street signaled its concern with the Figma deal, saying that this wasn't the acquisition to do.
Wells Fargo analyst Michael Turrin cut his rating on the Adobe stock along with his price target. Edward Jones, Oppenheimer, Baird, Bank of America, and Barclays downgraded the stock in response. Most of them talked about the price being an issue.
Since the purchase yesterday the stock has dropped 22.68%, reflecting the negative view of investors. Significantly, the capitalization loss amounts to $25 billion, more than the purchasing price.
The transaction, announced last week, was surprising for its scale and valuation — twice over a year ago, when Figma was last valued at $10 billion in June 2021.
Until it, Adobe's largest deal was Marketo's acquisition for $4.7 billion in 2018. Experts estimate that Adobe paid an astronomical amount simply because Figma was a threat to Adobe.
Adobe XD is a similar product, but its pricing structure of $600 per year, as part of the package of Creative Cloud All Apps, makes it unattractive, especially in the educational industry.
"Adobe saw the Figma deal as its organization-altering moment as it watched the creative market making a key change from one centered on creating assets with tools like Photoshop and Illustrator to one firmly focused on the creators themselves and the collaborative nature of the design process," concluded analyst Ron Miller on Techcrunch.
The visionary founders of Figma, backed by large amounts of capital ($333 million to date) shed by the Silicon Valley top firms, were becoming an increasing business problem for the old-guard company of Adobe.
The willingness of Adobe to overspend to grab the young upstart and fast-scaling business has been seen as a defensive move.