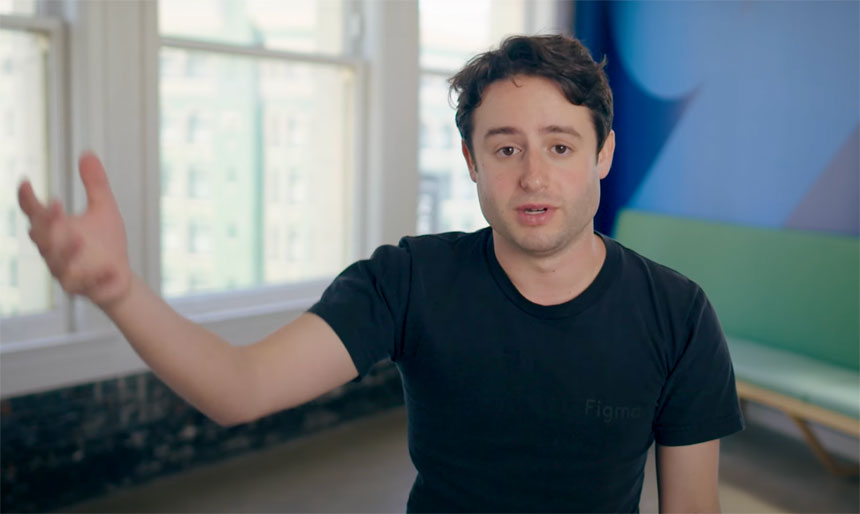 IBL News | New York
The recent $20 billion purchase of design platform Figma by Adobe — the giant behind Photoshop, Illustrator, and Premiere — is causing concern in the creative community.
Over the past years, Figma built its brand and reputation as a collaborative and forward-thinking competitor to Adobe. Founded by Dylan Field [in the picture above] and Evan Wallace in 2012, the company pioneered product design on the web by adding web-based, multi-player capabilities.
Last Thursday, that competition ended when Adobe (Nasdaq: ADBE) announced that it closed a transactional deal to buy for $20 billion with approximately half cash and half stock.
Adobe's move to taking, once again, a major competitor off the market dramatically reduces the list of companies capable of challenging the giant.
However, San Jose, California-based Adobe said that it will keep Figma independent, keeping it free for those in education and keeping its current pricing plans — a free starter modality plus a paid professional plan that starts at $12 per month per editor. These prices are significantly less than an Adobe Creative Cloud single-app subscription.
Adobe said that "the combination of Adobe's and Figma's communities will bring designers and developers closer together to unlock the future of collaborative design."
Figma's CEO and Co-Founder Dylan Field's words didn't erase concerns, despite ensuring that pricing plans won't change. In a blog post, he confirmed that he will continue to lead the Figma team, reporting to the President of Adobe's Digital Media, David Wadhwani, upon the closing of the transaction.
"There is a huge opportunity for us to accelerate the growth and innovation of the Figma platform with access to Adobe's technology, expertise, and resources in the creative space," he said. "For example, we will have the opportunity to incorporate their expertise in imaging, photography, illustration, video, 3D, and font technology to the Figma platform," Dylan Field added.
"Adobe's greatness has been rooted in our ability to create new categories and deliver cutting-edge technologies through organic innovation and inorganic acquisitions," said unapologetically Shantanu Narayen, Chairman and CEO at Adobe. "The combination of Adobe and Figma is transformational and will accelerate our vision for collaborative creativity."
Figma is expected to surpass $400 million in revenues in 2022, with gross margins of approximately 90 percent and positive operating cash flows.
The transaction is expected to close in 2023, subject to the receipt of required regulatory clearances and approvals.
Dylan Field is estimated to own 10% of Figma's stock—a share valued at $2 billion at the time of the company's 2022 acquisition by Adobe.