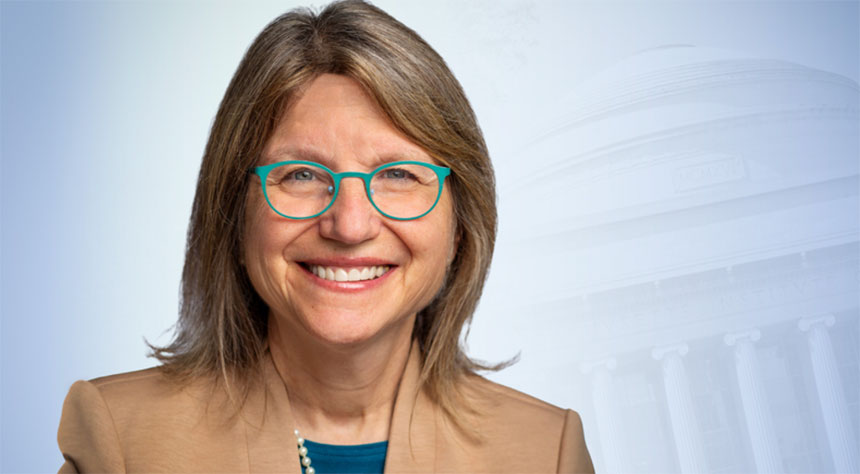 IBL News | New York
Sally A. Kornbluth, 61, a cell biologist on her eight-year tenure as Duke University's provost, was named MIT's 18th President. She will assume the MIT presidency on January 1st, 2023, succeeding L. Rafael Reif, who last February announced his intention to step down after ten years leading the Institute.
Kornbluth's election came after an eight-month process in which a 20-member presidential search committee generated a list of approximately 250 possible candidates for the presidency.
This Thursday, October 20th, the MIT Corporation voted for Sally A. Kornbluth after valuing her reputation as a distinguished researcher, brilliant administrator, creative problem-solver, and leading advocate of academic excellence, wrote MIT News.
Kornbluth is currently the Jo Rae Wright University Professor of Biology at Duke. She has served on the Duke faculty since 1994, first as a member of the Department of Pharmacology and Cancer Biology in the Duke University School of Medicine and then as a member of the Department of Biology in the Trinity College of Arts and Sciences.
"As Duke's provost since 2014, Kornbluth has served as the Chief Academic Officer of one of the nation's leading research universities, with broad responsibility for carrying out Duke's teaching and research missions; developing its intellectual priorities; and partnering with others to achieve wide-ranging gains for the university's faculty and students," said MIT.
She oversaw Duke's ten schools and six institutes and held ultimate responsibility for admissions, financial aid, libraries, and all other facets of academic and student life.
"My greatest joy as a leader has always been in facilitating and amplifying the work of others," Kornbluth said. "I am eager to meet all the brilliant, entrepreneurial people of MIT, and to champion their research, teaching, and learning."
• MIT News: On campus, a warm welcome for MIT's next president, Sally Kornbluth