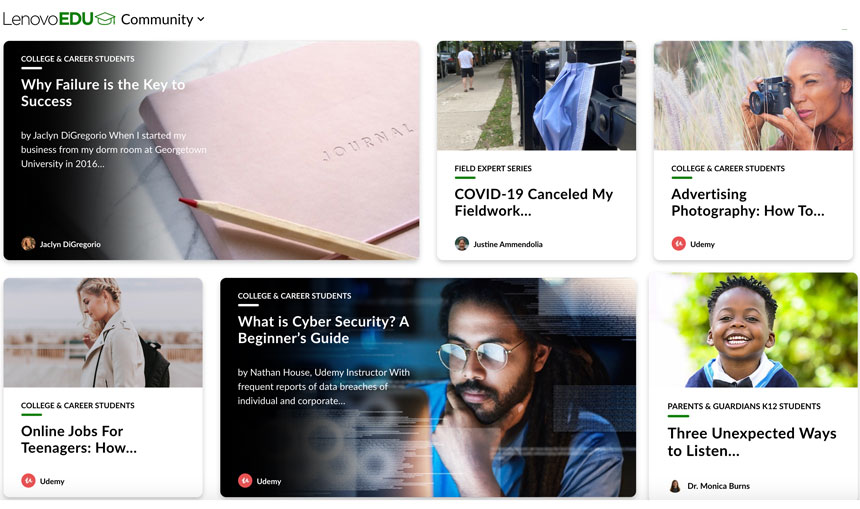 IBL News | New York
Udemy announced this week the launch of a learning community for Lenovo.
LenovoEDU offers content, resources, and pathways to build "your own curriculum". It includes Udemy's library of 155,000 courses taught by 70,000 instructors.
The initiative is mostly based on the curation of Udemy's courses, featured with better pricing.
The advertised goal is to support college and career students, parents, and guardians of K-12 students in Australia, the U.K., and the U.S.
San Francisco, California-based Udemy explained that this community "offers learners and educators a one-stop-shop to connect with peers".
Llibert Argerich, SVP of Marketing at Udemy, said, "members get access to curated educational video and expert blog content offering advice on teaching, learning, and professional development."
Ajit Sivadasan, Vice President and General Manager of Lenovo.com, explained, "we're collaborating with Udemy to offer smarter online education for all through the LenovoEDU community."