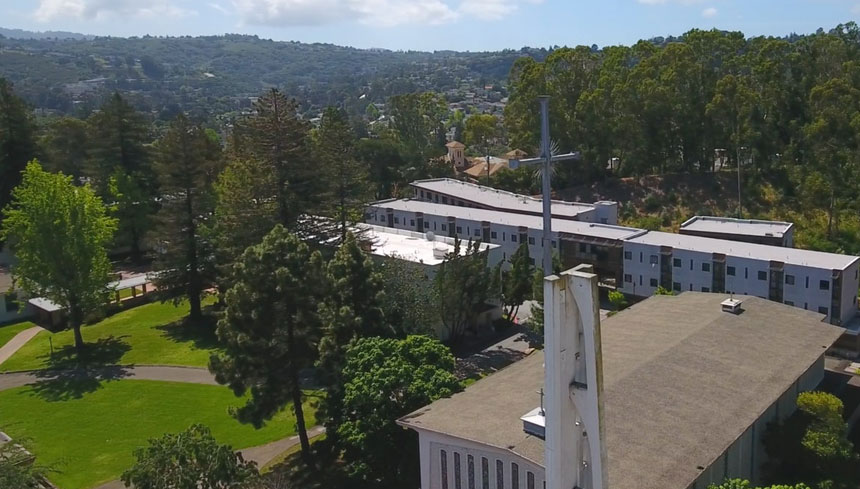 IBL News | New York
Stanford University reached an agreement to takes steps to acquire the Notre Dame de Namur University's (NDNU) 50-acre campus in Belmont, California, for an undisclosed amount.
This Wednesday, the two schools announced the agreement, which gives Stanford the exclusive right to buy the property until June 15, 2025.
Stanford Provost, Persis Drell, said that the planning and campus design process will take several years, starting when the university submits an application to make site improvements that require city approval. The effort is being led by Stanford's Land, Buildings, and Real Estate Department.
"While we do not anticipate moving existing teaching and research activities off of the main campus, adding a campus in Belmont will provide us with additional space and facilities to enhance those activities through more regionally-focused work," said Persis Drell.
Stanford has grown its footprint in recent years, most significantly by opening a 35-acre Redwood City campus in 2019, which houses various departments, including human resources, School of Medicine administration, and business affairs.
Notre Dame de Namur University's (NDNU), a private non-profit Roman Catholic institution established in 1851, will continue its operations until the sale is complete.
In the face of a financial crisis, after years of declining enrollment and tuition revenue, Notre Dame de Namur announced in January that it would "transform into a primarily graduate and online university."
Beth Martin, President of Notre Dame de Namur, said in a statement that the institution "will be able to continue the programs for which we are so well known, and to add new programs directly targeted to changing student needs, including a mix of in-person, hybrid, and fully online programs."