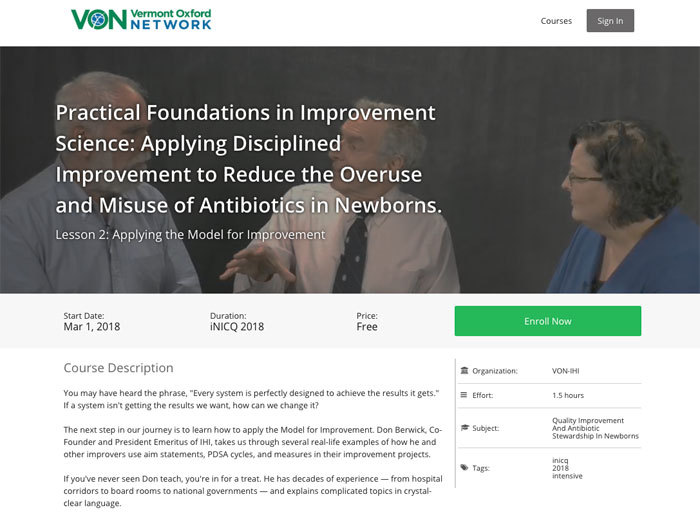 The Open edX software-based Vermont Oxford Network (VON), a nonprofit collective of multidisciplinary medical professionals founded in 1998, has developed a uniquely collaborative, evidence-based learning network among clinicians of over 1000 neonatal intensive care units and hospital nurseries around the world.
Denise Zayack and John McGregor, two of the VON's program leaders, elaborated on their social and collaborative learning strategies, in a podcast–conversation with John Leh, a known independent educational consultant on his "Talented Learning Show".
VON's learning platform, which uses the Open edX technology [disclosure: deployed by IBL Education], allows neonatal healthcare clinicians to earn credit and work together to gain knowledge and develop a learning improvement project they'll continually modify over time.
"We integrated different types of scaffolded learning to segment the content so they can focus on specific topics as work through a particular project and determine how they should best teach that to their users. So the learning experience has to be flexible, yet very targeted and segmented at the same time," explained John McGregor.
• The Talented Learning Show Podcast: How Does Social Learning Improve Infant Healthcare?