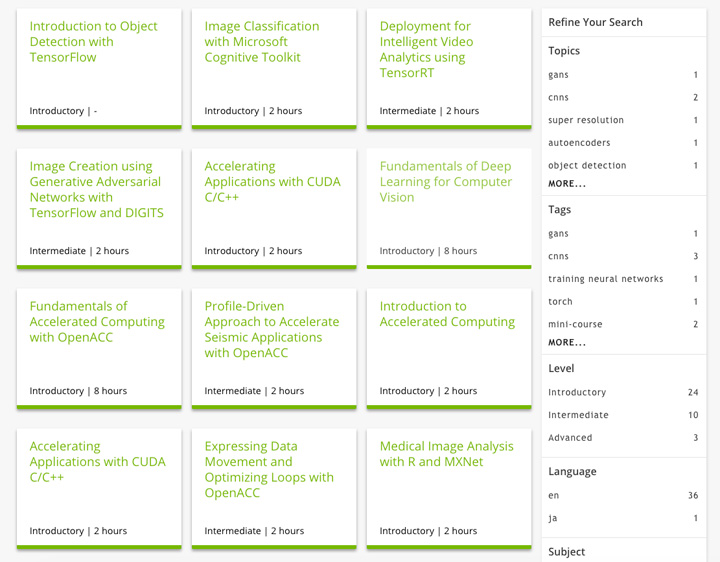 NVIDIA, Silicon Valley's powerhouse on GPU computing and artificial intelligence, has launched a new version of its online training platform "to deliver an enhanced hands-on learning experience", according to this company.
The NVIDIA Deep Learning Institute added these new features:
Skill-based certifications which can be shared online and added to students' resumes
Continued access to fully-configured, GPU-accelerated workstations in the cloud
Single sign-on (SSO) integration with the NVIDIA free Developer Program (if you're not a member, you can sign up for free today)
Additionally, NVIDIA has recently added several self-paced classes and instructor-led content to its course platform, built on an Open edX – based ecosystem.
In terms of number of learners, NVIDIA is on its way to reach the first 100K students by the end of this year.