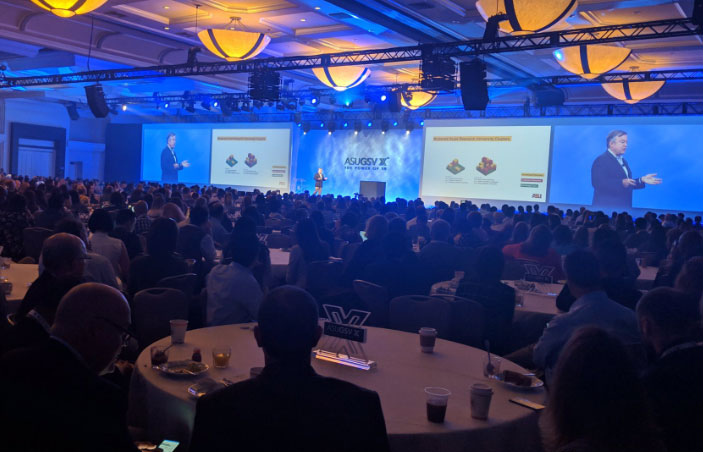 Michael M. Crow, President at Arizona State University (ASU), talked today on a keynote during the ASU GSV Conference in San Diego about the importance of connecting the workforce with lifelong learning opportunities.
He elaborated on ASU's model and mentioned the "technologies we need" to achieve a maximum impact in education. He listed those technologies in the following six categories. Personalized learning at scale will be one of the requirements.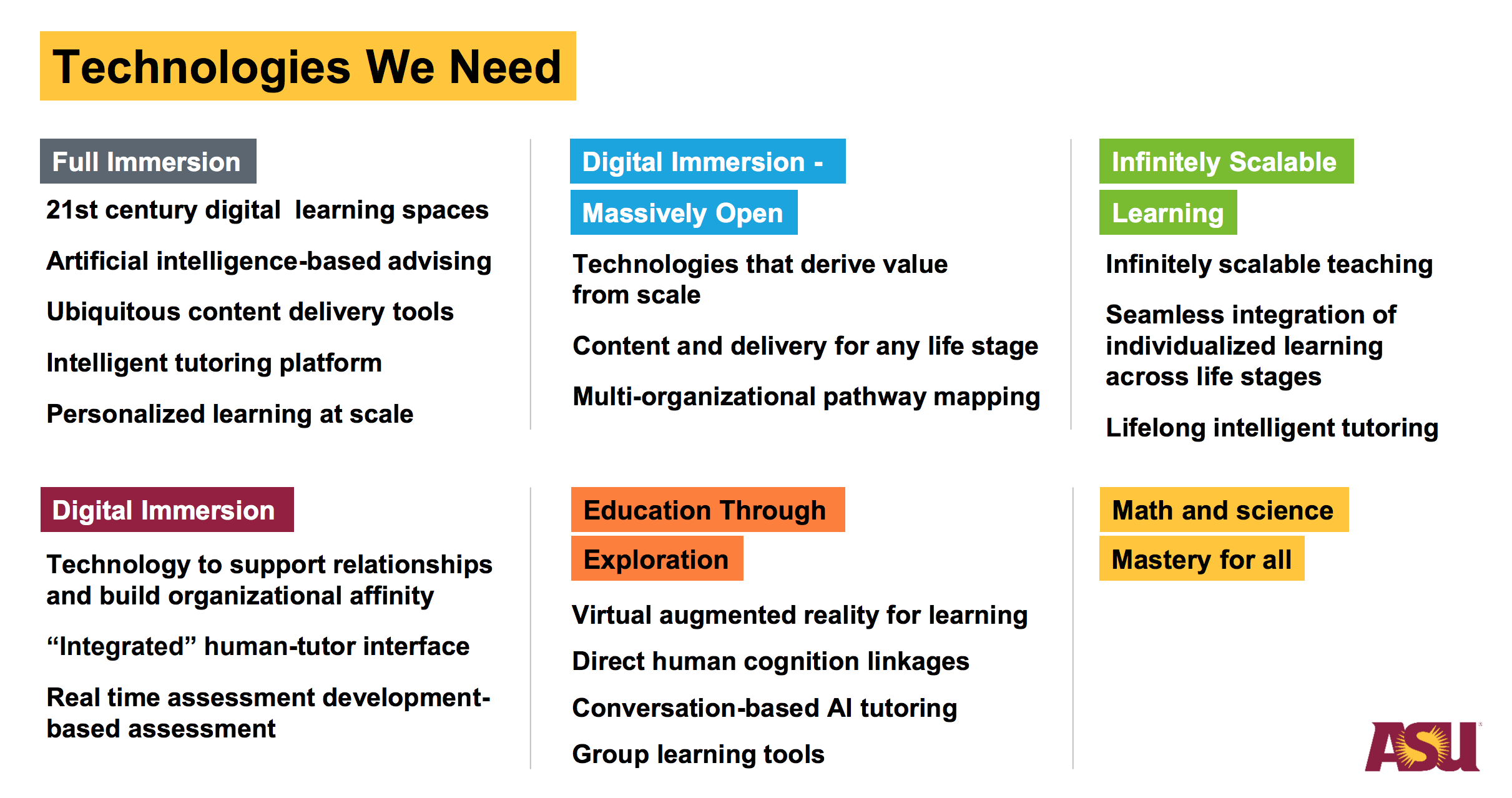 Mr. Crow, who has transformed ASU into one of the nation's leading public metropolitan research universities, explained that "there are some policies as well as cultural norms and expectations we need to accomplish", as reflected in these slides.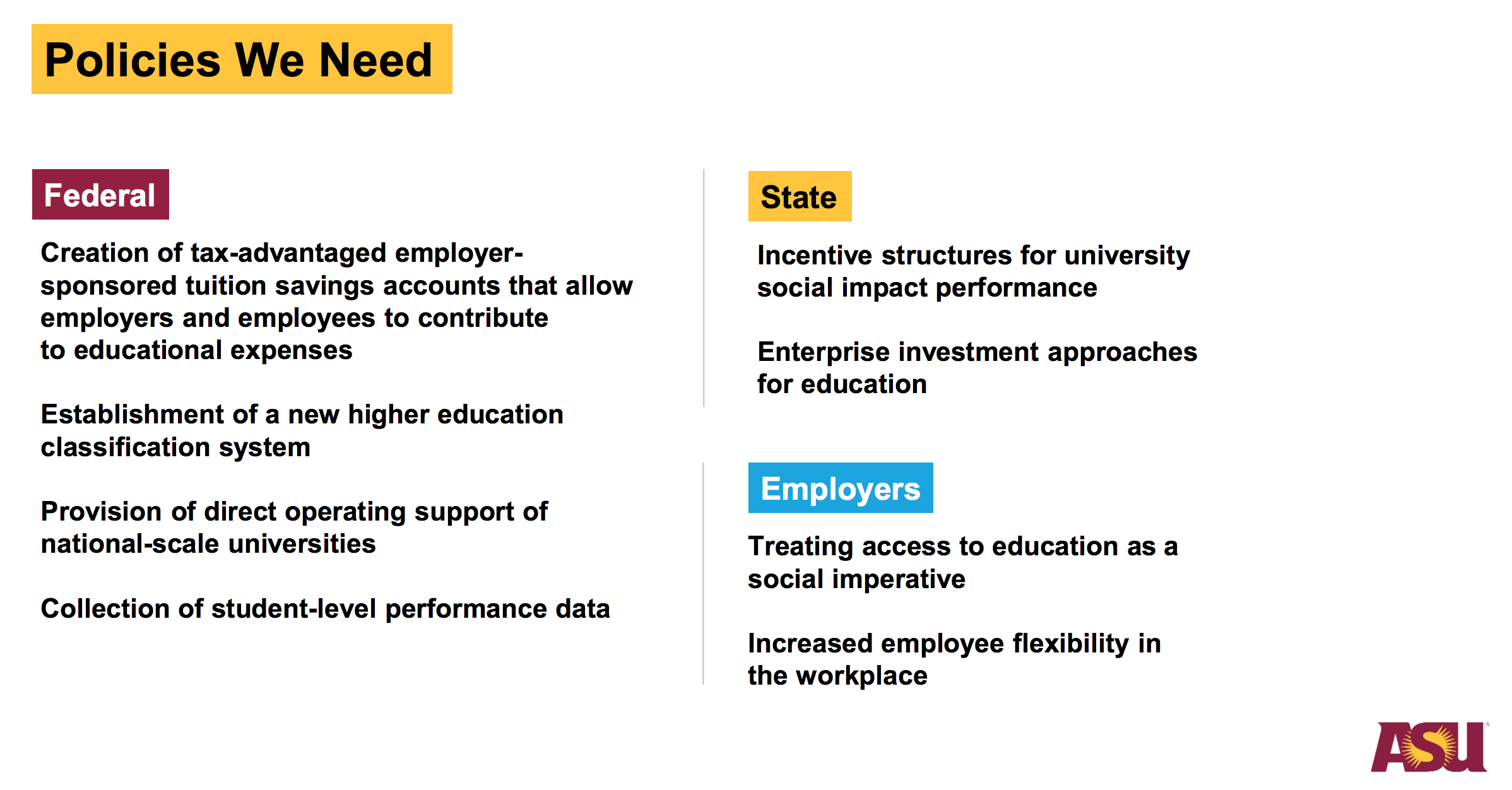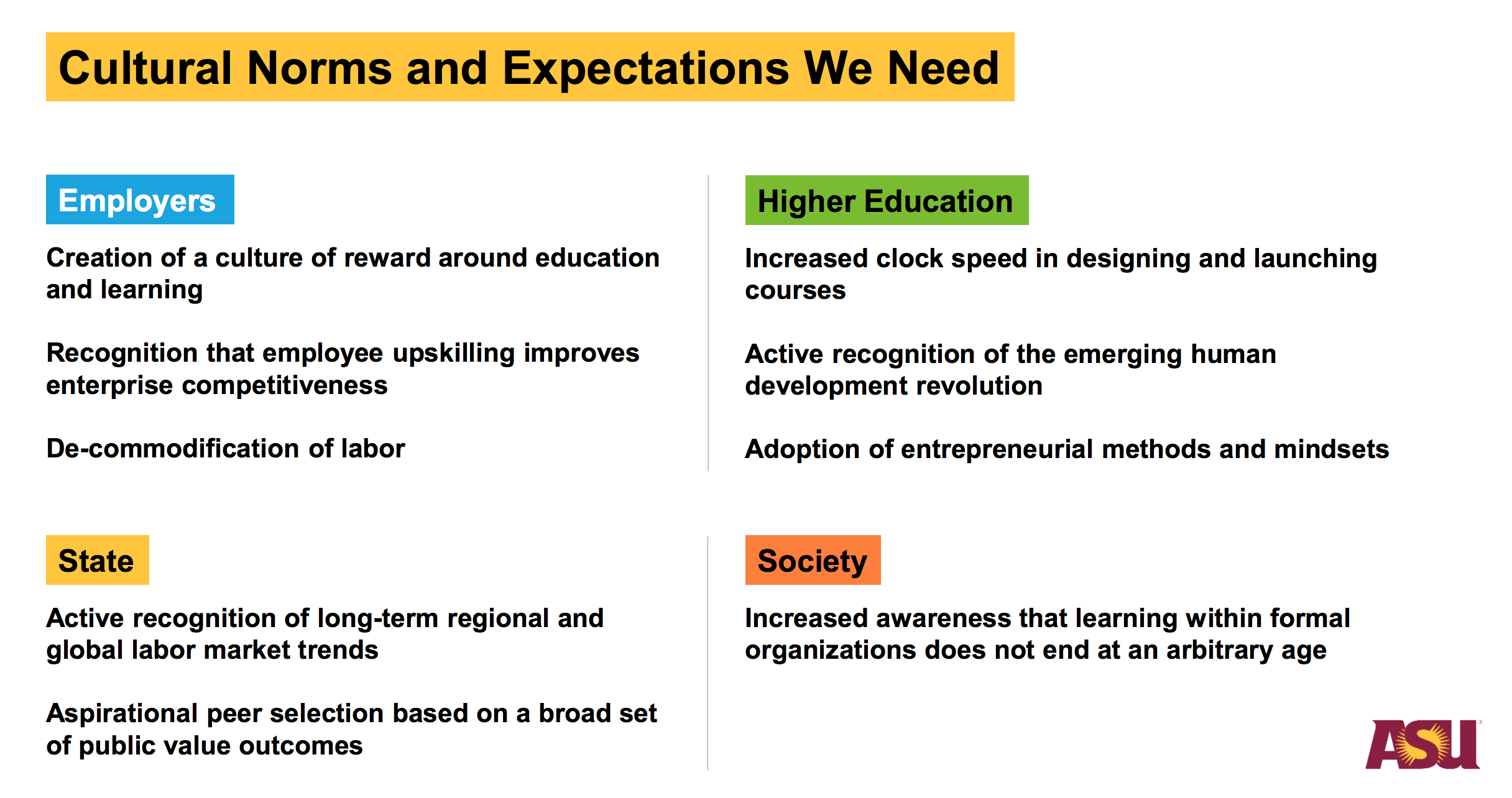 The President of ASU stated that workplace partners are like "legos", while "learning systems have multiple potential configurations".
"Think of workplace partners as legos", says @michaelcrow at @asugsvsummit, ,#asugsvsummit2019. @Starbucks and @adidas are samples implemented by @ASU "It is new model". pic.twitter.com/9k0g7544Pn

— IBL News (@iblnews) April 9, 2019
At the kickoff of his talk, Michael M. Crow elaborated about how a universal learning system should be designed and what building blocks would be needed to create a new university.
.@michaelcrow @ASU at the kickoff in the @asugsvsummit #asugsvsummit2019 explaining what needs to be done in education #edchat pic.twitter.com/chFuB3wYPS

— IBL News (@iblnews) April 9, 2019
In this view, these are the three existing clusters: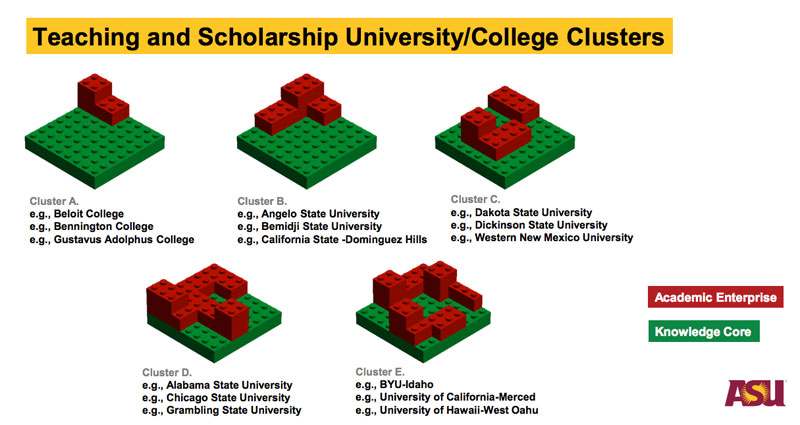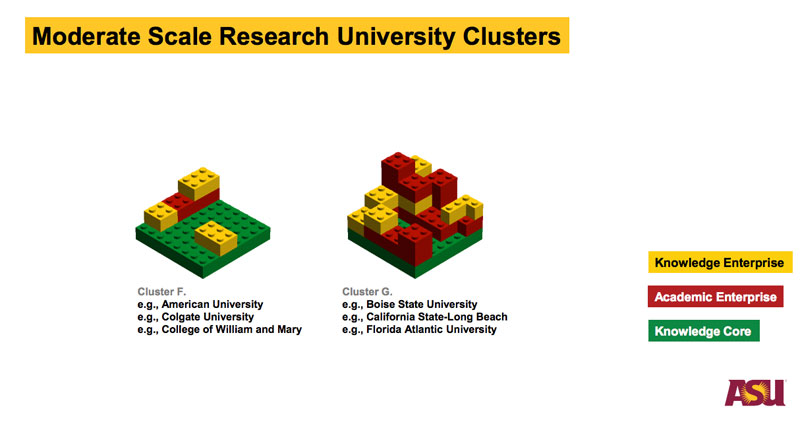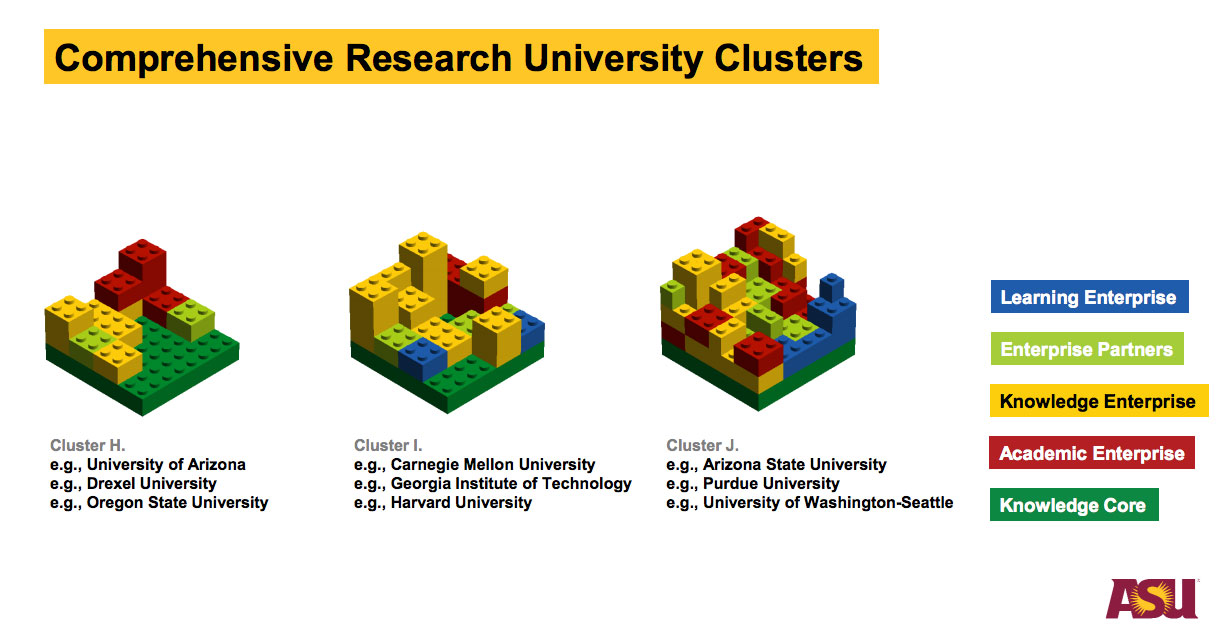 Exploring how corporations should help employees attain higher education, Crow highlighted ASU's partnership with Starbucks, Adidas, and Uber.
Kevin Johnson, CEO of Starbucks, revealed on Monday that about 12,000 Starbucks employees are taking ASU classes through the Starbucks College Achievement Plan, with about 3,000 graduates so far.
"We find now that 50 percent of the graduates stay at Starbucks and get promoted faster and about 50 percent move on," he said.  "In new applicants for jobs at Starbucks, nearly 20 percent indicate their primary reason is to get an education in partnership with ASU."  
Steve Ellis, Managing Partner at TPG Growth and the Rise Fund, said that a new model of education accessed via the workplace could help ease income inequality.
"What would it take for us to create a movement that would make this a responsibility of all corporations and organizations? There was more than $800 billion of company stock bought back in 2018. What if we spent a tiny fraction of that to create programs like the Starbucks College Achievement Plan?"
Resources: