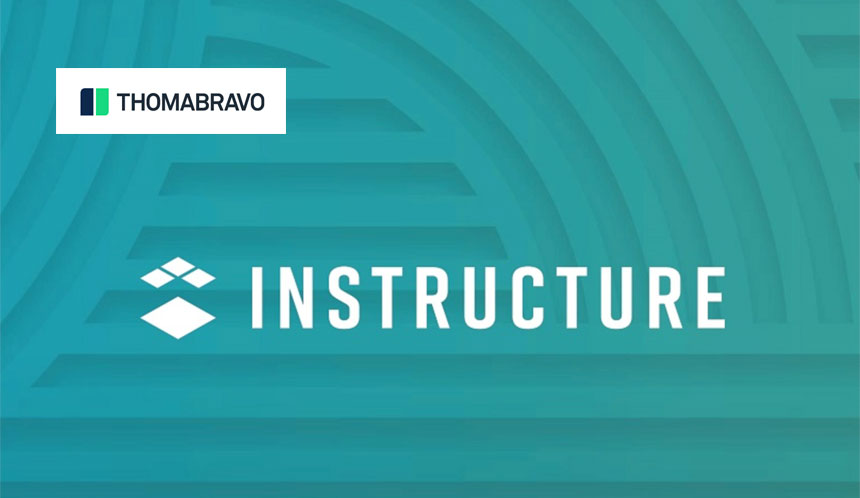 IBL News | New York
Thoma Bravo-controlled Instructure Holdings Inc., the owner of the leading Canvas LMS, announced yesterday the terms of its initial public offering (IPO) in an amended prospectus filed to the SEC.
Private equity firm Thoma Bravo is offering 12.5 million shares of its common stock. The IPO price will be between $19.00 and $21.00 per share.
This would allow the company to raise net proceeds of about $228.1 million at a $20 midpoint. That funding would help cut its debt: $778 million in the long term. Educational consultant Phil Hill wrote that "this is a move by Bravo to manage the debt the company took on as part of the purchase."

Thoma Bravo will still own the vast majority of shares in Instructure after this IPO, using a complex system of holding companies, stock splits, and dilutions plans.
The actual public offering would lead to an estimated raise of $250 million.
Those offered shares are a small part of the total number of shares, however, and Thoma Bravo will retain the rest.
After the offering, Thoma Bravo will own around 87% of the stock. "As a result, we expect to be a "controlled company" within the meaning of the corporate governance standards of NYSE," said the company in the prospectus.
Utah-based Instructure's (NYSE: INST) expects to be valued at up to $2.91 billion, according to MarketWatch. In March 2020, private equity firm Thoma Bravo took Instructure private in a deal valued at about $2 billion.
During the first three months of 2021, Instructure had revenue of $94.0 million and a net loss of $33.1 million, according to the filing.
The underwriters of the IPO have reserved 5% of the stock to be offered in the IPO to be sold to the senior leadership of the company through a directed sale program.
Thoma Bravo acquired Instructure in March 2020 and it had -36% operating margins. Taking public a year later with +31% operating margins. Why is there no mechanism to have this value creation occur in the public markets? Seems like a ripe area for activism

— Viggy Krishnan (@viggy_krishnan) July 13, 2021