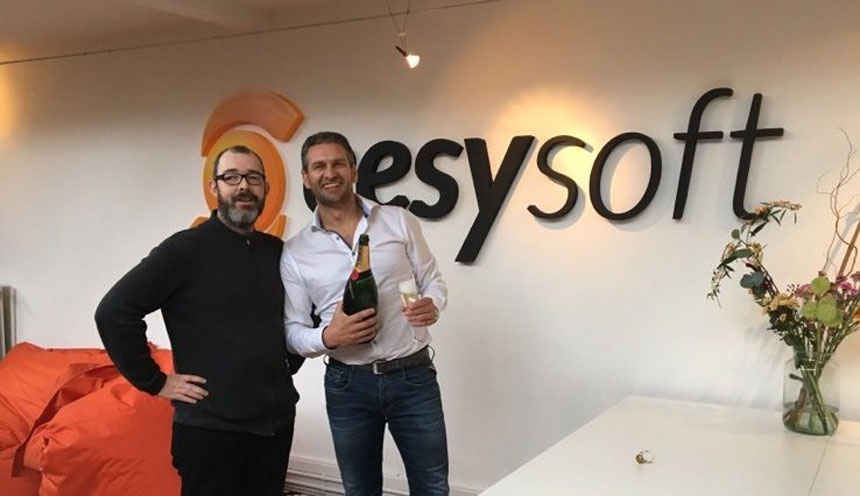 IBL News | New York
Instructure, which owns Canvas LMS, announced last week the acquisition of its long-time partner EesySoft, for an undisclosed amount. The purchase took place in the same week that Instructure quietly announced that it is preparing to go public again, just 15 months after equity firm Thoma Bravo made the company private.
This June 28, 2021, Instructure Holdings Inc. filed for an IPO (Initial Public Offering) in the SEC. The S-1 filing came after a year-and-a-half-long restructuring of the company discretely, without the watch of regulators and common stockholders in the market.
In this timeframe, Instructure sold Bridge corporate LMS in February 2021, executed an undisclosed number of layoffs on sales and marketing, and move part of its software development to Budapest, Hungary, where operating costs are notoriously lower.
Significantly, Instructure didn't post the announcement of the IPO on its usual PR channels, nor on its Twitter account. The EdTech community's attention on the 2U-edX transaction helped Instructure's IPO request to go unnoticed last week.
Instructure described in its S-1 the restructuring in these terms:
"We implemented a strategic expense reduction plan that enabled us to focus on delivering customer value sustained by recurring revenue, durable growth, and improved retention, with fewer resources than we had at the time of the Take-Private Transaction. We simplified our organizational design, moved a portion of our development efforts to Budapest, closed and consolidated facilities internationally and within the U.S., and aligned the organization with our sole focus on serving education."
The number of shares to be offered and the price range have not yet been determined.
Instructure will be listed on The New York Stock Exchange (NYSE) under the ticker symbol "INST", exactly the same it had.
During the first three months of 2021, Instructure had revenue of $94.0 million and a net loss of $33.1 million, according to the filing. The company's long-term debt is $778 million.
Impact by Instructure
The acquired company EesySoft will be rebranded as "Impact by Instructure", with solutions to help institutions adopt new tools and evaluate their impact on student engagement and outcomes.
Steve Daly, CEO of Instructure, explained that "hybrid learning is here to stay" and "districts and schools are under increased pressure to measure the ROI."
EesySoft is a 40-person company based in Amsterdam, founded in 2010 by CEO Michel Visser and CTO Jan Henrick Ejme [in the picture above].
The start-up provides a guided user experience for education technology platforms like Canvas LMS, thereby improving teaching and enhancing the student's online learning experience. It also offers help for institutions to either add their own or integrate 3rd party assets.