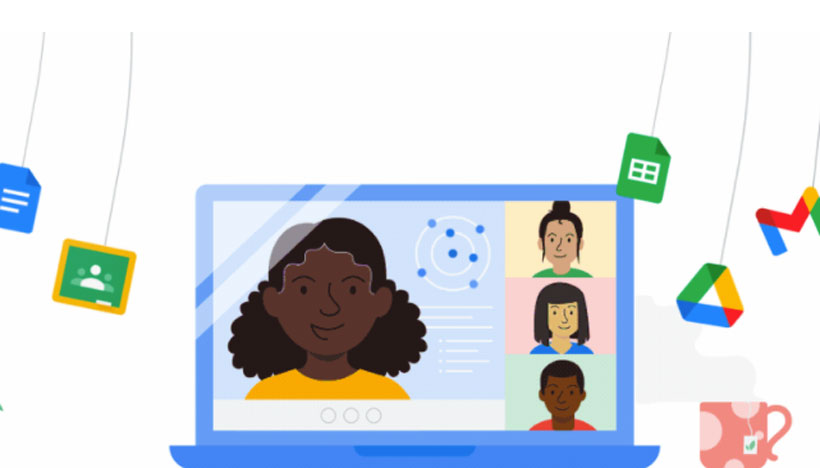 IBL News | New York
The Google for Education division announced this month over 50 new features across its products—whether it's Search, YouTube, Google Classroom, or Chromebooks.
The first change that administrators and educators will see points to the fact that Google's free edition G Suite for Education will be renamed Google Workspace for Education Fundamentals. It will include:

Gmail;
Calendar;
Meet;
Docs;
Sheets;
Slides;
Forms;
Classroom;
Assignments;
Sites;
Groups;
Drive; and
Admin.
The "Standard" edition will cost $3 a year per student.
In Classroom, there is new advanced analytics.
On Meet, a new feature is the ability to set policies for who can join their school's video calls. Also, the possibility to end meetings for everyone and the option to quickly mute everyone all at once. Emoji reactions—scheduled by the end of the year—will give students lightweight, non-disruptive ways to engage. Meet will also work better with low bandwidth.
In Chrome OS, the search giant is launching over 40 new models. A new feature is a screen recording tool.
In Google Cloud Student Success Services, there are new features intended to better understand student needs and scale support across digital and in-person learning.
Later this year, the Classroom Android app will work offline so students can download their assignments and complete them without relying on a steady connection.
"We're committed to building technology that empowers every educator with simple, assistive tools, teachers can focus on helping students reach their full potential," wrote Ben Gomes, SVP Learning and Education at Google.