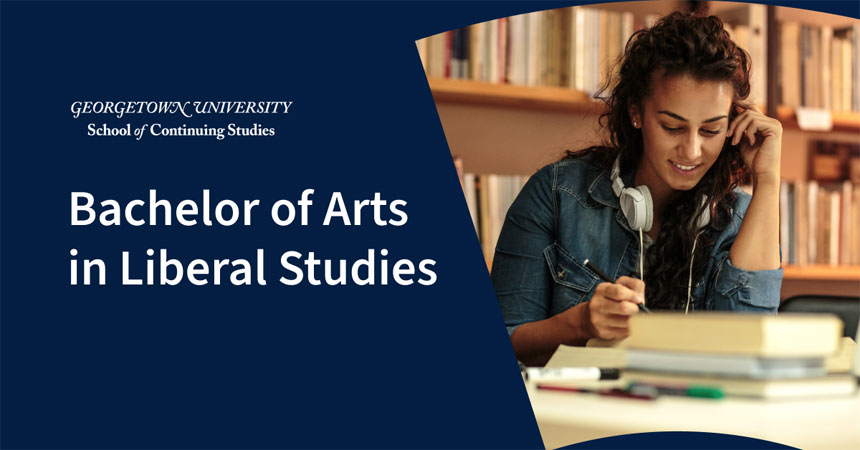 IBL News | New York
Georgetown University and Coursera (NYSE: COUR) announced the first fully online liberal arts degree yesterday.
This Bachelor of Arts in Liberal Studies from Georgetown's School of Continuing Studies (SCS) is offered for $22,400.
Each credit hour costs offered at $400, which, according to Coursera, is 22% more affordable than the average online credit hour from privately-ranked colleges. (The pricing was calculated using 64 transferred credits, priced at $400.)
Students can transfer up to 64 college credits, including military training, to their 120-credit degree.
Applications will open in early December 2022, with classes beginning in the summer of 2023.
Betty Vandenbosch, Chief Content Officer at Coursera, described the program in a blog post as "an affordable, flexible way for adult learners worldwide with all backgrounds to complete their degrees and unlock their earning potential."
The degree's most recent on-campus cohort is composed of 62% students of color and 40% military-connected learners.
Georgetown's School of Continuing Studies said it was introducing this fully online degree to scale this program to learners worldwide.
In the U.S. alone, over 39 million students leave college without a degree. Black, Latino, and Native American students are overrepresented in this population.
The program features high-touch support services crucial to student success, including academic advising. Students will learn skills in communication, problem-solving, and critical thinking in core liberal studies courses.
Nearly all, nine out of 10, employers view the skills taught in liberal studies programs as important for success in the workforce.