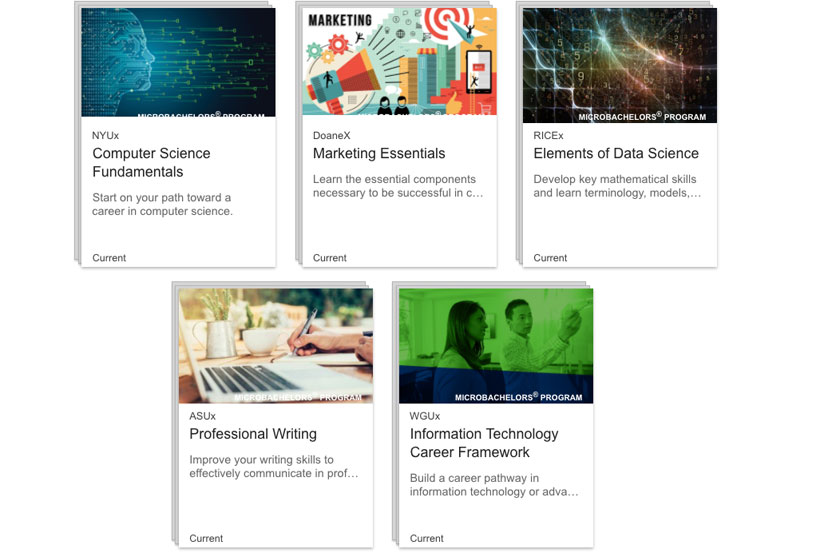 IBL News | New York
edX.org announced yesterday three new credit-backed MicroBachelors programs, with an average cost per credit of $166.
These programs join the currently available programs in IT Career Framework from Western Governors University (WGU) and Computer Science Fundamentals from New York University (NYU). All programs are approved, or pending approval, for credit by Thomas Edison State University (TESU).
"As the global economy deals with the impact of the COVID-19 pandemic, MicroBachelors programs are more relevant than ever; they offer immediately transferable skills for people looking for new or more secure jobs and academic credit for people with college plans left up in the air," wrote Anant Agarwal, CEO at edX, in a blog-post.
The coronavirus pandemic is causing many young adults to delay or reexamine their college plans, according to edX. An Arts and Science Group survey found roughly one in six high school seniors say they definitely or most likely will change their plans to attend college in the fall because of the coronavirus.
"For this group, MicroBachelors programs offer the opportunity to become better prepared for college, or explore in-demand fields like computer science and IT while earning college credit," said Anant Agarwal. "For example, a student could take the Professional Writing and IT Career Framework MicroBachelors programs and earn 15 academic credits, which is a typical semester credit load."
Organizations such as Boeing, Lumina Foundation, Truist Foundation, Walmart, Jeremy M. and Joyce E. Wertheimer Foundation and Yidan Prize Foundation have financially contributed to the development of these programs from the beginning.