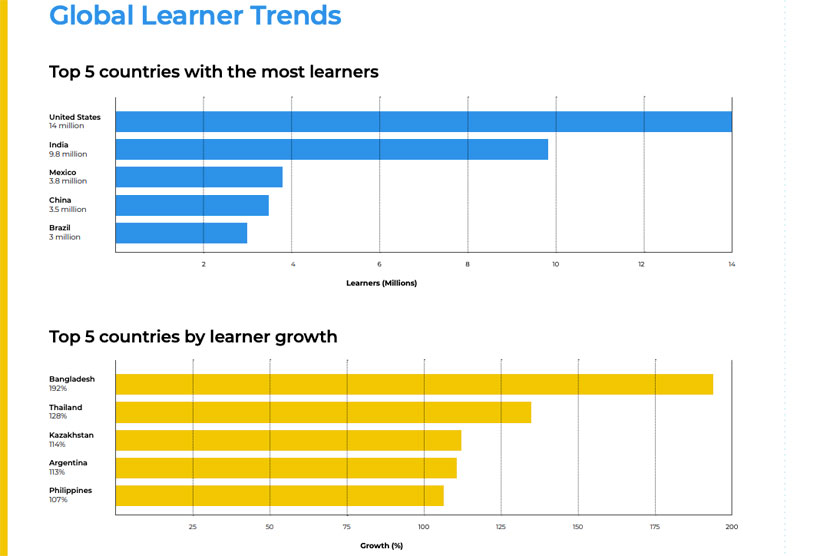 IBL News | New York
Coursera.org reported yesterday an unprecedented demand on its platform since mid-March, with a surge of 21 million learners and 50 million enrollments, a 353%  and 444% increase respectively over the same period last year. In addition, thousands of colleges and universities now offer Coursera to enrich their students' learning experience.
"What started as a short-term response to a crisis will result in a long-term digital transformation of higher education," explained Jeff Maggioncalda, CEO at Coursera in a blog-post.
To analyze the new ways of learning, The Mountain View, California-based company issued the "2020 Impact report", a 26-page PDF document with Coursera's view, along with industry trends.
Jeff Maggioncalda wrote: "Students globally are seeking high-quality online learning options. Universities are ushering in a new era of digital transformation. Workers are learning job-relevant skills to stay competitive. Public health officials are training thousands of contact tracers at scale."