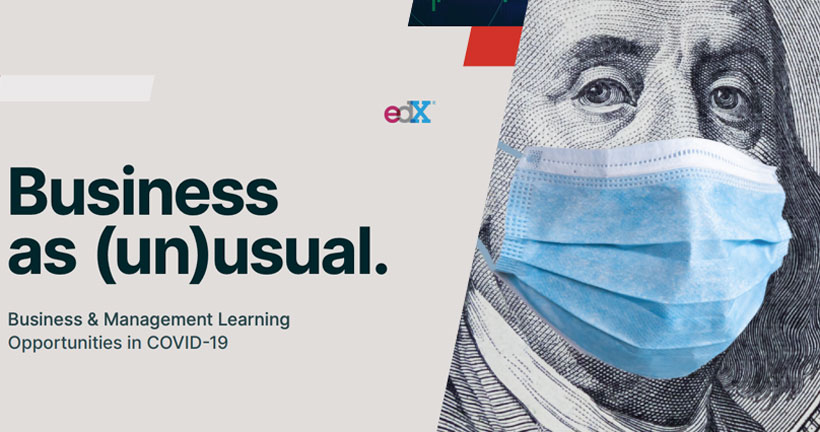 IBL News | New York 
edX.org released a free, 9-page business guide in PDF format featuring learning opportunities in times of a global pandemic.
"The COVID-19 pandemic has accelerated trends and upturned business-as-usual strategies and practices, and in a world that's constantly changing, it's normal to feel like you don't have control over what happens next," wrote Liz Joyce, Content Marketing Manager at edX. "One thing you can control? Your education."
The guide is intended for professionals seeking to jump into a new field, advancing their career o exploring a new topic. It mostly features learning opportunities at edX.
For the "new normal" in business, edX lists ten key skills:
Inclusive and compassionate leadership
Strategy and business model development
Lean Six Sigma
Analytics
Digital marketing
Forecasting methodology
Logistics optimization
Managing remote teams
Modern Finance
Soft skills in communication, collaboration, etc.