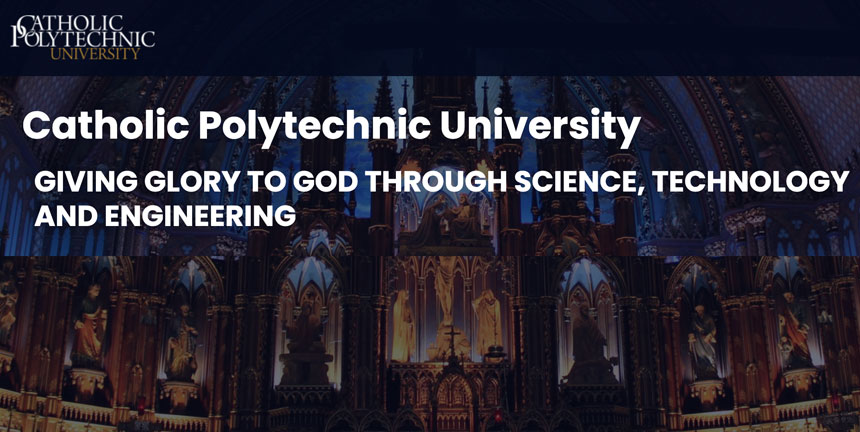 IBL News | New York
The newly created Catholic Polytechnic University (CPU) announced six online courses starting in March 2021:

Taught by Catholic experts in their fields, the courses will be 8-weeks—at 90 minutes per week—and priced at $300 each.
"Catholic Polytechnic University combines a deep quest for scientific, tech, engineering, and business expertise with the enduring truths of the Catholic faith," explained her Founder and CEO, Jennifer Nolan. "Catholic sacraments, Masses (including Latin offered), and Adoration of the Blessed Sacrament will be hallmarks of student life."
Its primary goal is top job placement of graduates in business, science, or tech career-driven jobs. Learning outcomes include critical thinking and writing skills; understanding and appreciation of Catholic theology and a deepening of faith; business skills; general knowledge of several polytechnic fields; and expertise in at least one polytechnic field.