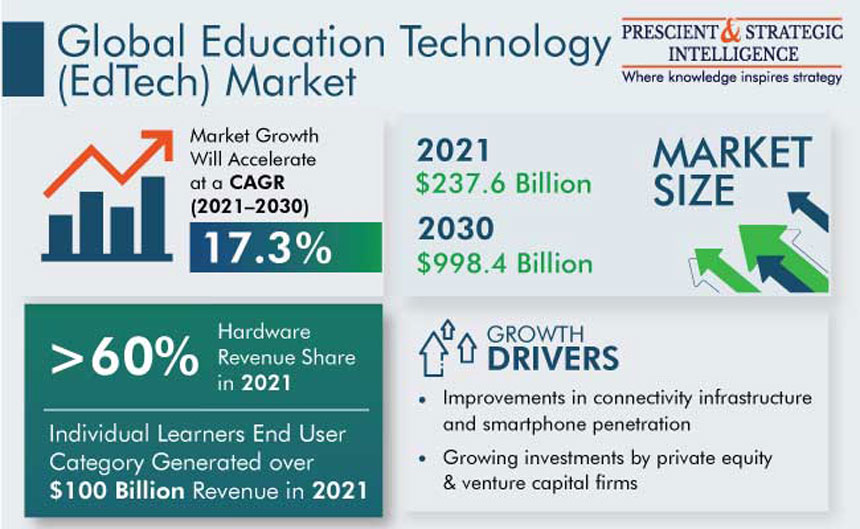 IBL News | New York
The global education technology market will reach $998.4 billion by 2030, with a CAGR (compound annual growth rate) of 17.3%, according to market researcher P&S Intelligence. The market size was estimated at $237.6 billion in 2021.
The growth will be fueled by the emergence of AI, IoT, digitalization, and EdTech solutions. The incorporation of VR and AR will support a more interactive learning experience.
Additionally, blockchain technology will enable users to store and secure the records of students and learners, thereby allowing administrators and educators to analyze the consumption patterns and make data-driven decisions.
Other driving factors will be the developments in connectivity infrastructure, surging smartphone penetration, increased speed of the internet and 5G technology, smartphone apps, and growing investments by private equity and venture capital firms.
This researcher emphasizes the rising usage of EdTech in China and India, boosted by their government's financial help. Today, China has 282 million students and 17.32 million teachers in more than 530,000 schools, according to UNICEF.
The COVID-19 pandemic has boosted the adoption of advanced educational technology, forcing many students to enhance their skills and strengthening their reliance on educational technology.