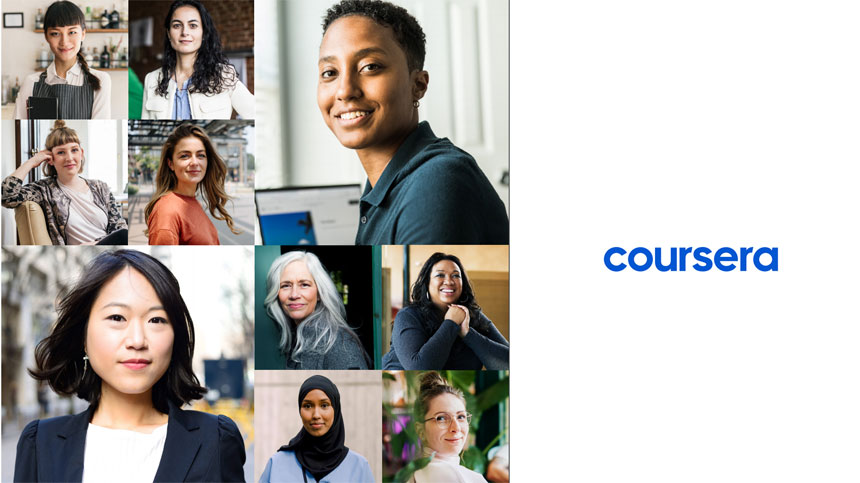 IBL News | New York
More women are participating in online learning and certificate training programs aimed at entry-level digital jobs. A total of 52% of new online learners in 2021 were women, up from 47% in 2019, despite the unemployment crisis caused by the pandemic disproportionately impacted them.
This data highlights a narrowing gender gap in distance learning, reflected in a study of Coursera (NYSE: COUR), released yesterday.
"Our research suggests that gender gaps in online learning narrowed during the pandemic, even as gender employment gaps widened," said Jeff Maggioncalda, CEO at Coursera. "We are encouraged by how women are embracing online learning to develop new skills that can help accelerate their return to work and promote economic mobility."
The Women and Skills Report (PDF download), which includes data from 40 million new learners registered during the pandemic, indicates that top skills include leadership and STEM skills, like communication, management, entrepreneurship, probability and statistics, computer programming, and theoretical computer science.
Top courses taken include COVID-19 Contact Tracing from Johns Hopkins Bloomberg School of Public Health and The Science of Wellbeing from Yale University.
Discover how the gender gap in online learning narrowed during the pandemic as the gender employment gap widened in our first-ever Women & Skills Report. This research offers a glimpse of what an inclusive future can look like in the digital economy. https://t.co/LMLCImi0zE

— Coursera (@coursera) September 9, 2021