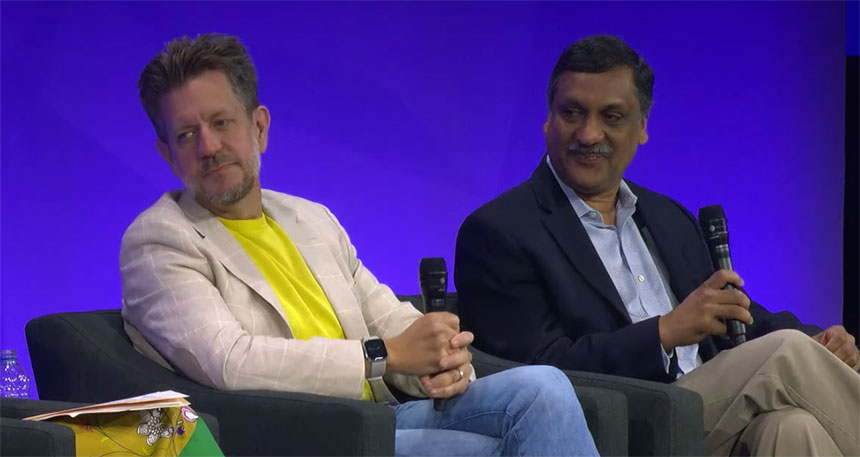 IBL News | New York
2U's CEO, Chip Paucek, asked edX partners to give his company a shot. "All we need is an opportunity to prove that the future of edX will grow; the brand will grow," he said during an interview with EdSurge.com posted yesterday. "You will see us begin to advertise edX outright and grow the learner base. And I think that'll be good for everybody."
Public, for-profit company 2U (NASDAQ: TWOU) — which bought edX Inc from MIT and Harvard last June for $800 million — is following a brand strategy similar to Alphabet and Google to keep edX's partners on board. Chip Paucek already used this analogy during his first public appearance with Anant Agarwal, CEO at edX, at ASU-GSV Conference in San Diego.
"Our brand is more akin to Alphabet than it is to Google. People know our corporate name because we are a public company, but people don't associate our brand with learning. Whereas with edX, the brand is just incredible," he said to Jeffrey R. Young on EdSurge.
edX is the third big profile company acquired by 2U, along with the boot camp provider Trilogy Education and short online courses provider GetSmarter.
One way that 2U will benefit from edX's large base of learners, once the deal is officially approved, is, according to Paucek, to incorporate 2U's job placement tool, called the Career Engagement Network, within edX courses. The service was developed by the Trilogy boot camp to match its students with prospective employers.
"We will roll it out to all of the edX paid customers," said Paucek. edX's Anant Agarwal said in the same interview on EdSurge that the career-services tool answers a request that some partner colleges have long wanted but that edX had not had the time or resources to develop.
Puacek noted that some edX partners may want to buy other services from 2U as well.
Congrats to @agarwaledu and the entire @edXonline team for 5 years of incredible student outcomes through the MicroMasters programs. Nearly 4 million students, 249 countries. 97% would recommend a program to a friend. Awesome. https://t.co/QTLGIvqHOa

— Chip Paucek (@chippaucek) September 13, 2021