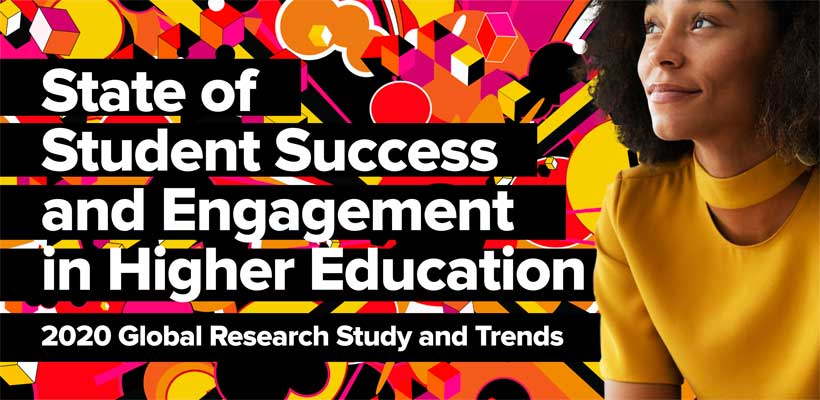 IBL News | New York
Nearly 70% of college students feel they are falling behind on their studies due to the COVID-19 pandemic, according to a research report released yesterday by Instructure, creator of Canvas LMS.
The survey, titled "The State of Student Success and Engagement in Higher Education" (PDF, download), finds that socioeconomic disparities among students – heightened during the pandemic – threaten their engagement and success. In addition, students from lower economic classes are 4x more likely to report difficulty in staying engaged in online learning.
"Although 2020 has created stressful moments of transition, it has also opened up opportunities and accelerated many changes that were beginning to take place in higher education," said Melissa Loble, Chief Customer Experience Officer at Instructure.  "Colleges and universities have become much more agile in decision-making and we're seeing more and more siloes breaking down."
About 85% of respondents said that COVID-19 was the biggest impact on student success, 71% cited its impact on academic progress.
Regionally, students in Asia-Pacific countries (78%) were much more likely to report that COVID-19 negatively impacted student engagement compared to their peers in EMEA (62%) and the United States (75%).
Instructure will host on September 22 at 11 am MST a webinar to discuss the findings of this research.