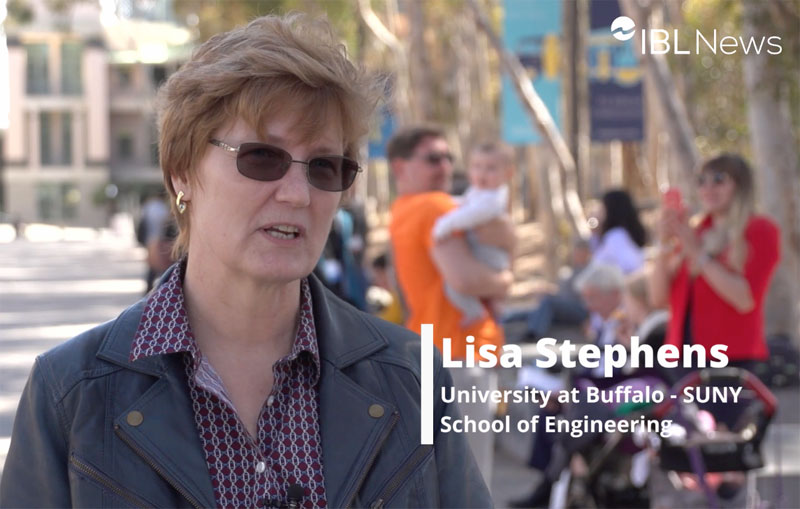 Zoe Mackay, Mikel Amigot | IBL News
Lisa Stephens, Assistant Dean for Digital Education at the University of Buffalo School of Engineering and Applied Science and Senior Strategist in academic innovation for the State University of New York, shared her views on the necessity of upskilling modern workforces with IBL News at the 2019 Open edX conference in San Diego.
Online learning provides the opportunity for lifelong education catered to career professions who want to stay up to date, she says, and for traditional universities to fill this space and provide these programs.
"There are a lot of people who need to up-skill in order to stay current and competitive in the job market… I think there is a huge opportunity for continuing and professional education, and MicroMasters and stackable credentials in particular."
The SUNY system is a pioneer in open education resources (OER) production, such as their open textbook initiative, which she says leads to a "natural extension to then look at online education and opening up education in general."
SUNY is interested in "data science, providing degree-based and continuing education." Recently, the SUNY system launched a pilot instance of Open edX at the University of Buffalo — "we are experimenting and we are learning."
In the process of experimenting with their pilot instance, Stephens finds that "there is an opportunity within [Open edX] for customization that we don't see available to us in other platforms. Of course with that ability to be open and to be customized comes with it a lot of responsibility."
Watch the full interview with Lisa Stephens in the video below.