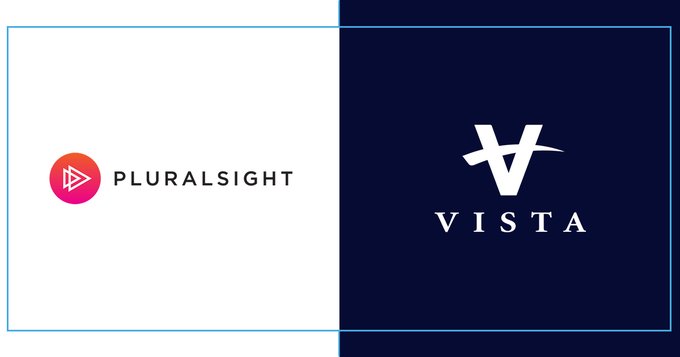 IBL News | New York
Private investment firm Vista Equity Partners announced yesterday it was acquiring publicly-traded Pluralsight, Inc. (NASDAQ: PS) in an all-cash transaction that values the training company at approximately $3.5 billion.
Shareholders will receive $20.26 in cash for each share of common stock they own.
The purchase price represents a premium of 25% of the company's closing stock over the past 30 days.
The agreement was unanimously approved by the Pluralsight Board of Directors. The training company indicated that "the shares subject to the voting agreement represent a majority of the current outstanding voting power."
Upon completion of the transaction–expected to close in the first half of 2021–, Pluralsight will become a privately held company and shares of Pluralsight common stock will no longer be listed on any public market.
Another Utah educational company, Instructure–the owner of Canvas LMS–was bought by another equity firm this year for $2 billion.
Headquartered in Silicon Slopes, Utah, Pluralsight claims to serve 17,000 customers, including 70% of Fortune 500 companies. It was founded in 2004. After raising over $190 million, it went public in May 2018. Today, it offers under a monthly subscription model a catalog of 7,500 online video courses developed mostly by paid third-party authors. It has a workforce of 1,700 employees.
Vista Equity Partners owns two education technology companies: PowerSchool and EAB. Its CEO, Robert F. Smith was recently in the news after paying off the debt for the spring 2019 graduating class of Morehouse College.
We are excited to announce that @pluralsight has entered into a definitive agreement to be acquired by @Vista_Equity. With their help, we can move faster and accelerate our strategic vision. See press release for important information: https://t.co/bDSBJoQ5fC pic.twitter.com/LH6eznbNPE

— Aaron Skonnard (@skonnard) December 14, 2020