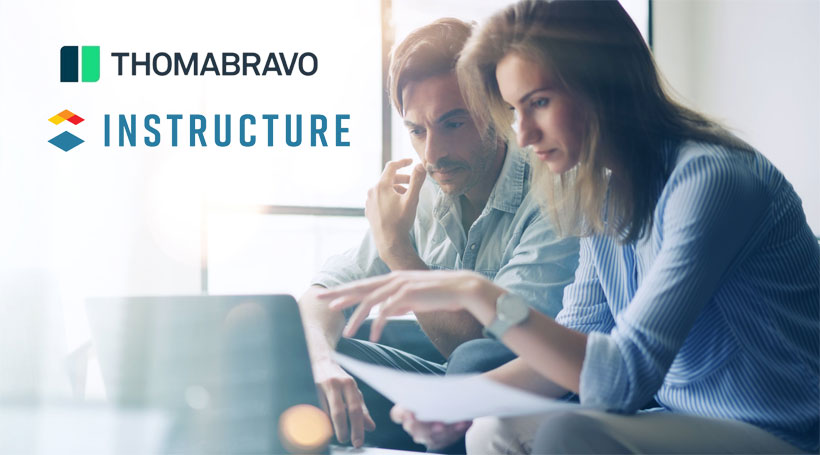 IBL News | New York
Private equity firm Thoma Bravo finally owns Instructure (NYSE: INST).
Today, the company announced that it officially completed the acquisition in an all-cash transaction that valued Instructure at an aggregate equity value of approximately $2 billion.
As a result of it, Instructure's common stock ceased trading and the company is no longer listed on the New York Stock Exchange.
"I believe that our shareholders are pleased with the outcome, and I anticipate great things to come in this new chapter for Instructure," said Josh Coates, Executive Chairman of the Board at Instructure.
The Salt Lake City-based Edtech company–creator of the Canvas LMS and Bridge, with 30 million users–has become a privately held firm. Any remaining shares of Instructure common stock have been converted into the right to receive an amount in cash.
The Chicago-based capital firm announced on Monday, March 23rd, that it purchased all of the outstanding shares of Instructure after a cash tender offer, which expired last Friday.
Thoma Bravo made an offer of $49 per share in cash in mid-February, just before the stock market began to take a sharp decline – with a 25% loss in the past month – due to the coronavirus pandemic.
"As of expiration, 24,828,913 shares had been validly tendered and not withdrawn from the tender offer, representing approximately 64.4 percent of the aggregate voting power of Instructure's outstanding shares of common stock," the company said in a public statement.
The global Covid-19 crisis, along with the market collapse and the rise of online companies, finally put an end to weeks of ongoing deep discrepancies and disputes among shareholders and activist investors.
The big next step for Instructure after closing is to appoint a new CEO in place.
Now the company has an interim CEO, appointed by Thoma Bravo, sources told IBL News. His name is J. Charles Goodman, Operating Partner at Thoma Bravo, and former CEO at Frontline Education, another Thoma Bravo company. [In the picture below]
Instructure doesn't anticipate widescale layoffs as it happened earlier this year.