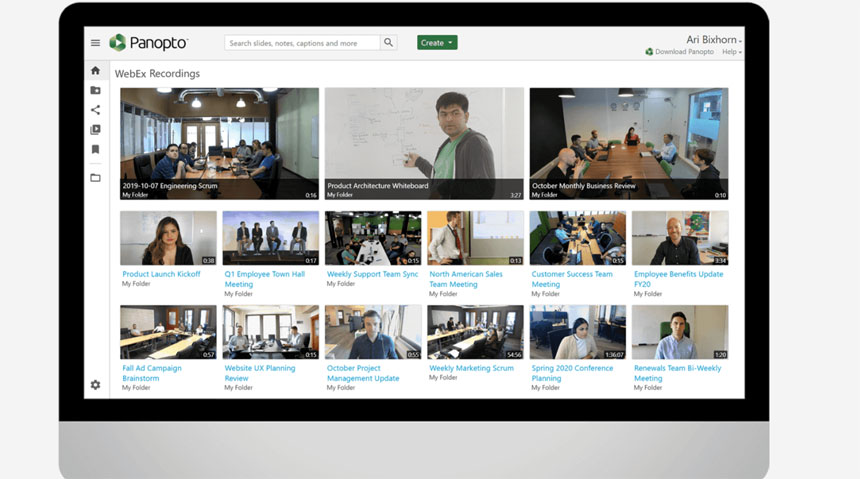 IBL News | New York
Integrations of Zoom, Webex, other video conferencing into LMSs and learning platforms are gaining ground in higher education, accelerated by the COVID pandemic.
Panopto is one of the last announced integrations. Panopto video management application now allows users to transfer their Cisco Webex video recordings to the media library.
Once posted at Panopto's on-demand video library, clips become searchable and shareable. Archived recordings can be edited through an online video editor. In terms of search, an AI-powered search capability allows finding any word or phrase.
The integration includes Single Sign-On (SSO) between the two systems.
In April, the video company released its integration with Zoom. It mostly uses the LTI tool to tie Zoom sessions to enrollment data. The machine-generated captioning with automatic transcription was introduced then, too.