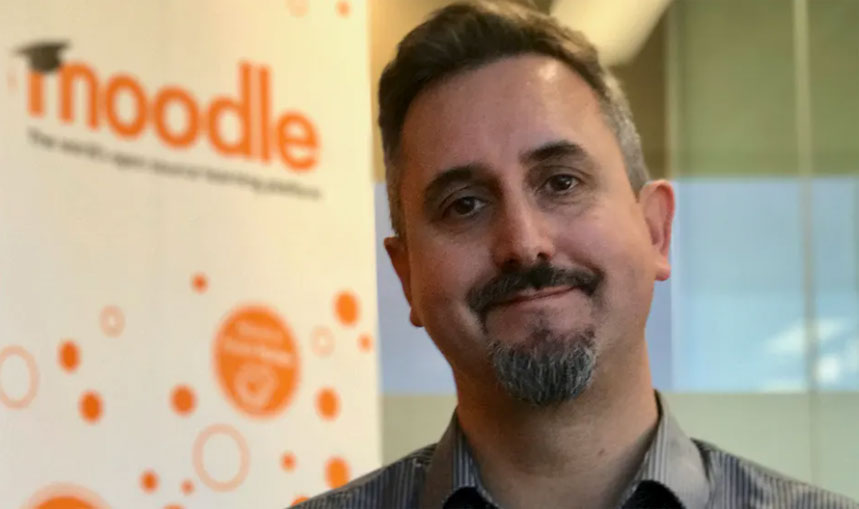 IBL News | New York
Australian Moodle Pty Ltd — or Moodle HQ — is shaping itself as a more aggressive corporation jumping into the acquisition field, following in the footsteps of competing providers, and playing by the same capitalistic rules.
Last week, Moodle HQ announced that it will be acquiring three US-based Moodle Partner companies: My Learning Consultants, Moonami Learning Solutions, and Elearning Experts, and merging them into a single new services company called Moodle US. Due diligence is currently underway and the deals are expected to conclude by June 2021.
Moodle US means that Moodle HQ itself, creator of the software in 2005, will provide services, blowing up in a way the partnership model that was the foundation of its revenue stream.
Moodle Founder and CEO, Martin Dougiamas [in the picture], said: "It's a great step forward for Moodle!"
Martin Dougiamas, Moodle's Mastermind, highlighted its company's technical strength by stating that "we are bringing the most experienced Moodle experts and technology together to create the best possible Moodle services for educators and organizations in the US."
"Customers have been asking us for this for a long time, so we are very enthusiastic about what this will mean for existing customers in the US and new customers looking for an expert level of support and the latest technologies around Moodle solutions."
The growth and acquisition strategy of Open LMS / Moodlerooms changed the Moodle competing ecosystem, prompting providers to react, according to experts.