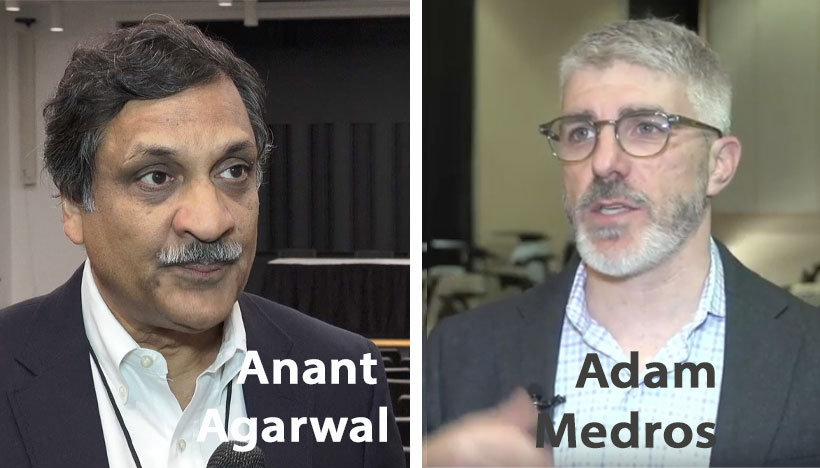 Mikel Amigot | New York
The edX nonprofit organization, created by MIT and Harvard University, decided to adopt a more business and less academic-focused structure with two running CEOs.
According to the unexpected announcement made yesterday, Adam Medros, currently the COO and President, has been promoted to co-CEO, joining Anant Agarwal in this position.
In a way, the move follows Coursera's aggressive commercial direction when it replaced Rick Levin, former President at Yale, for Jeff Maggioncalca as CEO. Maggioncalca was mainly hired to find a successful business model and IPO-ing the company.
Adam Medros, a business manager who moved from TripAdvisor to edX two years ago, with no previous experience in higher education, "will partner with Agarwal to drive the company's continued growth and innovation, in service of its non-profit mission to increase access to high-quality education for everyone, everywhere," edX said.
Anant Agarwal, an MIT professor who has been teaching for 31 years said, "Adam's dedication to the edX mission and his partnership have been invaluable to me in my role as Founder and CEO of edX and I look forward to further deepening our collaboration."
Excited to share my new role as @edXonline President and co-CEO. Honored to join @agarwaledu, edX Founder and CEO, as we work together to further the edX mission: https://t.co/HA6v6hgdMX

— Adam Medros (@adammedros) October 31, 2019
Pleased to announce that @adammedros is now President and co-CEO of @edXonline. I'm super excited to expand our partnership and collaboration as we further the edX mission. https://t.co/WFTF8bMJfp pic.twitter.com/G15nKHeOXa

— anant agarwal (@agarwaledu) October 31, 2019
The official announcement highlighted the new business orientation that the learning organization is adopting, "Agarwal and Medros will continue to work with the edX partner network, made up of the majority of top-ranked universities in the world and industry-leading companies, to deliver stackable learning experiences that help learners and employers alike address the future of work."
In the last months, Adam Medros –who he stayed in TripAdvisor for 13 years– has been working in new business strategies to make edX a financially sustainable organization.
He provided his views in an interview with IBL News recorded in March.