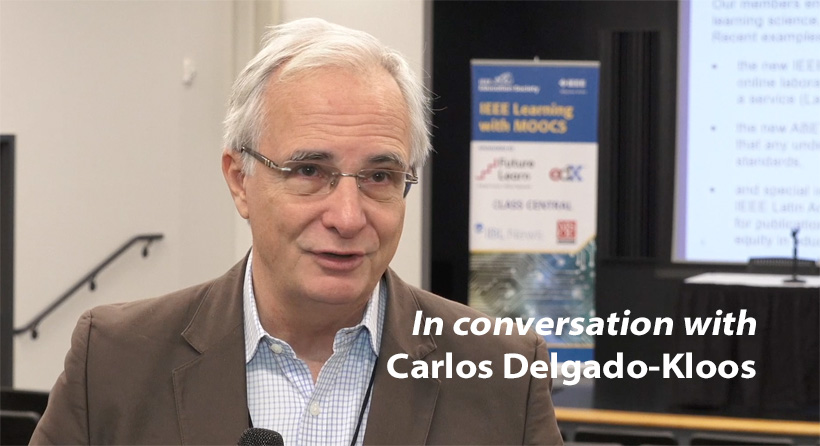 IBL News | New York
The Introduction to Java Programming free course on edX.org is about the set a milestone by reaching an enrollment of 500,000 people, IBL News learned. Today, in the course, there are over 497,000 enrolled from 210 countries. The course is developed in English and Spanish.
In conversation with IBL, Carlos Delgado-Kloos, Lead Professor in the class and VP of Digital Education at the University of Carlos III of Madrid, explained that he achieved that impact by implementing instructors' team-work practices, using of LTI tools and adding pedagogical tips, among other techniques.
"Cloud computing is a ripe technology and MOOCs are the consequence," he stated.
Carlos Delgado-Kloos, who was recently recognized with the Open Education Consortium award, elaborates on how MOOCs can empower learners in developing countries [see the interview below].