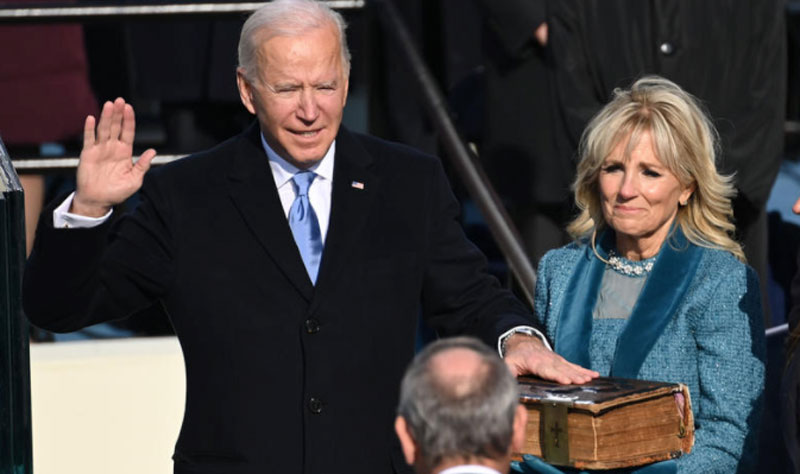 IBL News | New York
In one of his first actions as President, Joe Biden asked yesterday the Education Department to extend a pause on federal student loan payments through at least September 30.
This way, Biden continues a moratorium that began last March as part of a virus relief package. Borrowers owe a collective $1.5 trillion. On average, students owe between $200 and $299 every month, an amount that for many is simply untenable; about one in every five borrowers is in default, according to the U.S. Department of Education.
This extension on federal student loans was among 17 actions President Biden signed on his first day in office.
Biden's order didn't include the mass debt cancellation that some Democrats asked him to orchestrate through executive action. He said that action should come from Congress.
The order excludes over 7 million borrowers whose federal loans are held by private companies or universities.
During his inaugural address, Biden highlighted the need of getting children back to school during the pandemic. "We can teach our children in safe schools," he said.
On the other hand, Dr. Miguel Cardona, Head of Connecticut's Public Schools, was confirmed for the position of Education Secretary.
Dr. Cardona, who spent two decades of his career in education as a public school teacher, offers a direct juxtaposition to the Trump administration's former Education Secretary Betsy DeVos.
Cardona's parents are from Puerto Rico and lived in public housing when they moved to Connecticut.
Cindy Marten, a University of Wisconsin La Crosse graduate, was picked to serve as the Deputy Secretary of Education. She has served as the superintendent of the San Diego Unified School District since 2013. Marten was a classroom teacher for 17 years prior to being appointed superintendent.
To these nominations, analysts highlighted the fact that the new First Lady, Dr. Jill Biden, is an educator at heart. She is a community college instructor and bestselling author.
Her profile on The White House website, posted yesterday, said: "As First Lady, Dr. Biden continues her work for education, military families, and fighting cancer. She is a professor of writing at Northern Virginia Community College."
"Teaching isn't just what I do, it's who I am," she stated.