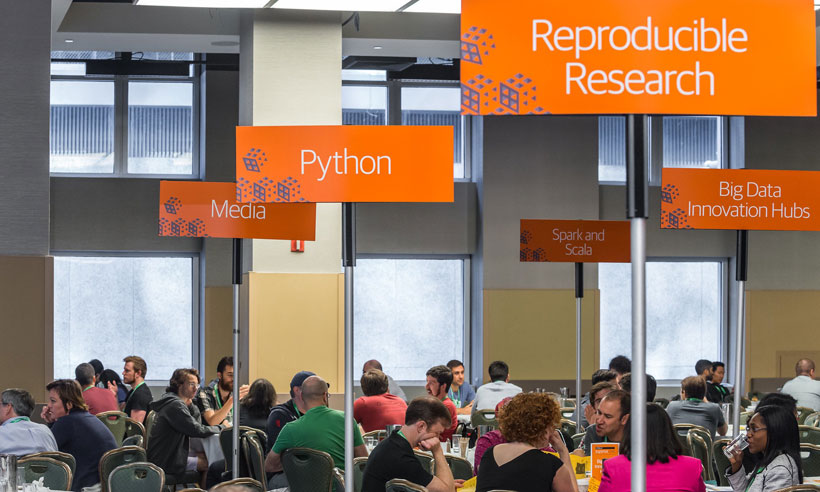 IBL News | New York
The annual reunion of Jupyter developers and practitioners is back after one year of absence – in December 2018, O'Reilly Media announced that it would no longer organize this conference.
JupyterCon 2020 will be held on August 10-14, 2020 in Berlin, Germany.
GW's Professor Lorena A. Barba, a leader in the educational open-source community and a known advocate of open education, will be the General Chair.
In addition, the Organizing Committee includes Sylvain Corlay, Jason Grout, Reshama Shaikh, Paco Nathan, Rosie Pongracz, Paige Bailey, Joshua Patterson, Tania Allard, Gerard Gorman, Chair Safia Abdalla, Kirstie Whitaker, Jeremy Tuloup, Wolf Vollprecht, Liaison Laura Norén, Amanda Casari, Jim Weiss (NumFOCUS), and Carol Willing.
JupyterCon 2020 will be produced in partnership with Project Jupyter and NumFOCUS. The call for proposals (tutorials, talks, sprints) will open soon.
"In JupyterCon, we celebrate the distributed nature of our community, face-to-face," Lorena Barba wrote in a blog post. "We enhance the year-long remote collaborations with in-person interactions for just a few days. This helps sustain a community, building and strengthening relationships among Jupyter aficionados and developers, newbies and veterans. JupyerCon inspires a keen appreciation for the collective labor that creates high-quality technology for anyone in the world to use freely."

#JupyterCon2020 is a go!
And it will be in Berlin, Germany.
Save the date: 10–13 August, 2020 https://t.co/lDBmyTZdR5

— JupyterCon (@JupyterCon) February 7, 2020