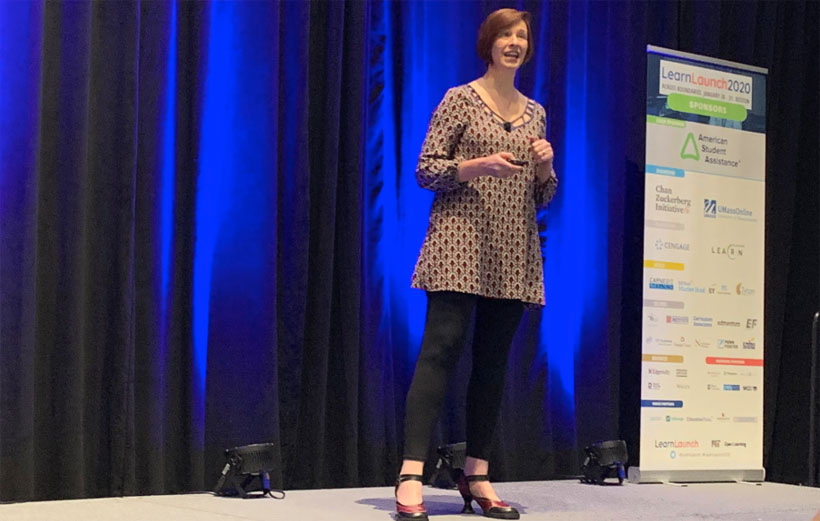 IBL News | Boston
A web-based visual vocabulary tool startup called InferCabulary won the LearnLaunch Conference Pitch Competition, which took place last week in Boston, Massachusetts. InferCabulary was awarded $25,000 in Google credit, and access to a network of industry mentors.
The company helps K-12 students to develop critical thinking skills, rather than relying on rote memorization. The tool uses images to help students learn words in a variety of contexts using kid-friendly definitions. The program supplements the current curriculum by integrating explicit vocabulary instruction. Teachers, speech-language pathologists, and tutors can hand-select words based on grade level, literature, or their own vocabulary lists, and can search for words according to grade level, standards, or a book in which they appear. [Demo]
"With 40-60% of incoming freshman at 4-year colleges now requiring remedial help (Center for American Progress), most students benefit from avidly reading, and high-quality, in-depth vocabulary instruction, reading comprehension, and written language," Beth Lawrence, CEO and Co-Founder of InferCabulary [in the picture above], told IBL News.
In addition, she said, "giving all children the opportunity to improve their skills through engaging learning puts them on the path to achieving lifelong success."
Last spring, Beth Lawrence elaborated on her view on a TEDx talk. InferCabulary's approach, called Semantic Reasoning, is explained in the infographics below.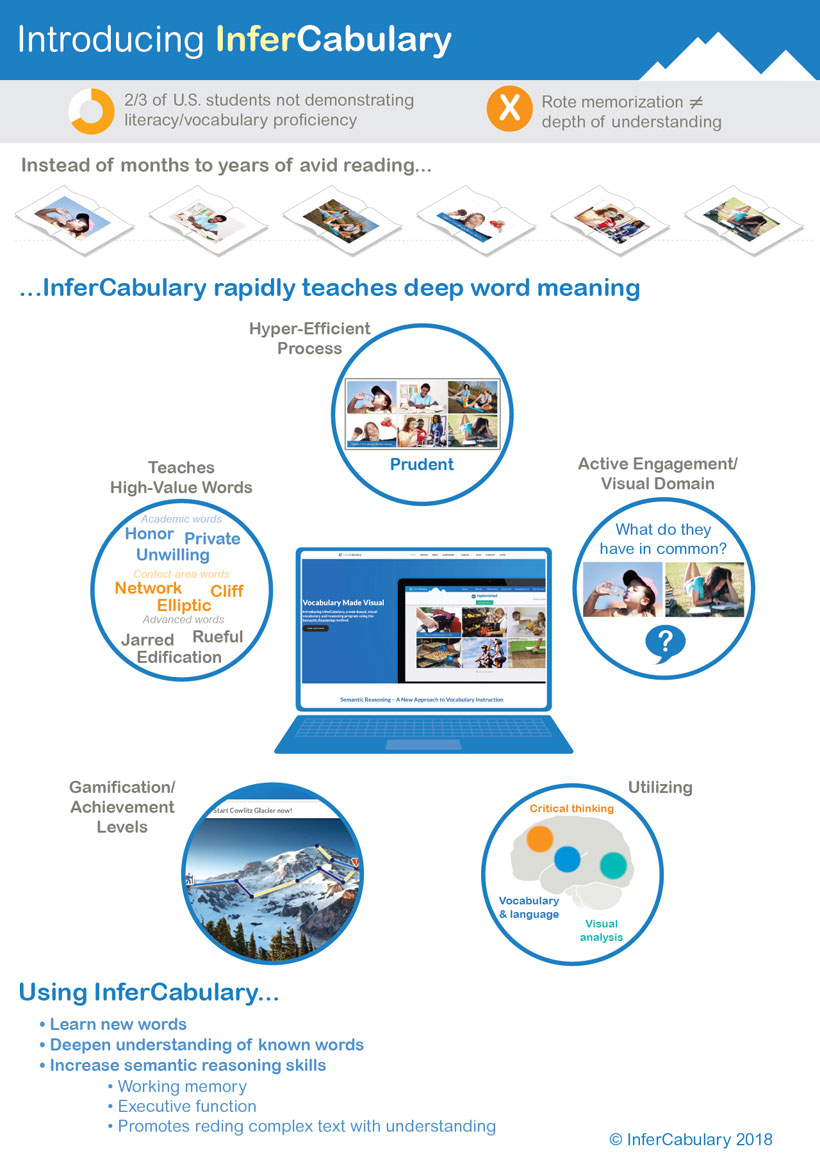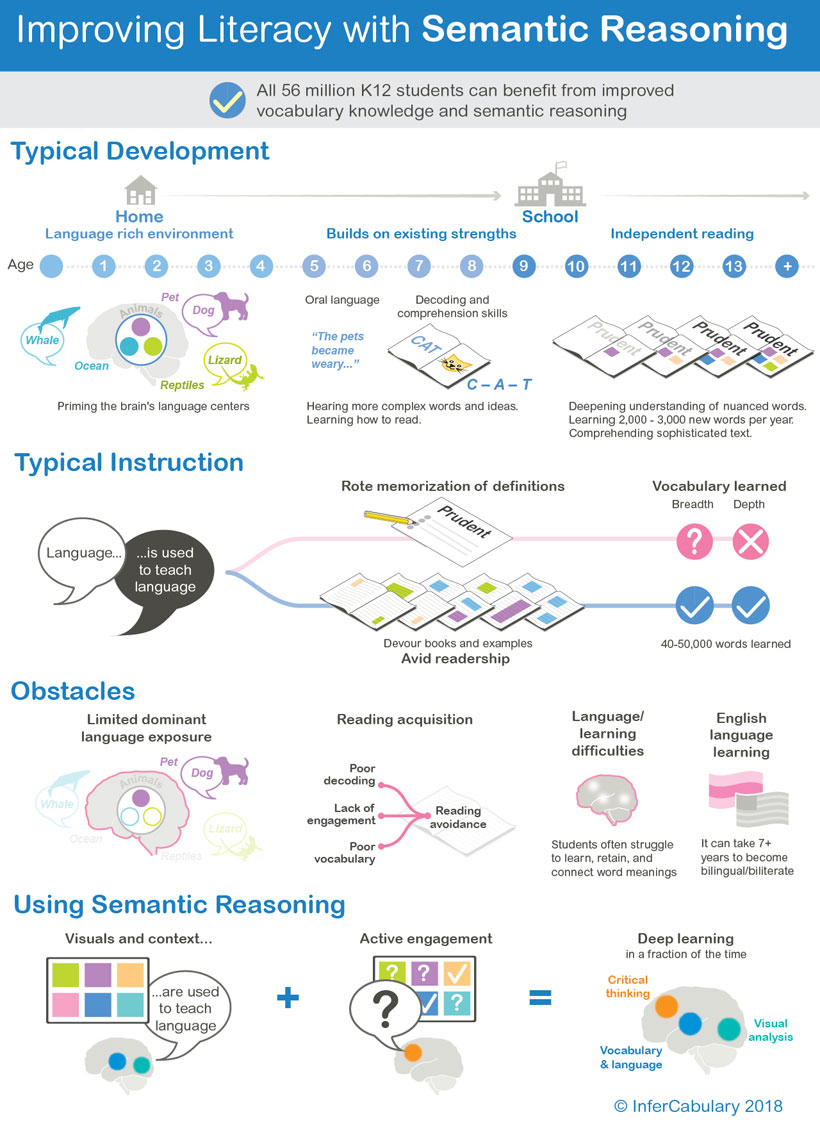 Infographics: Nigelhawtin.com