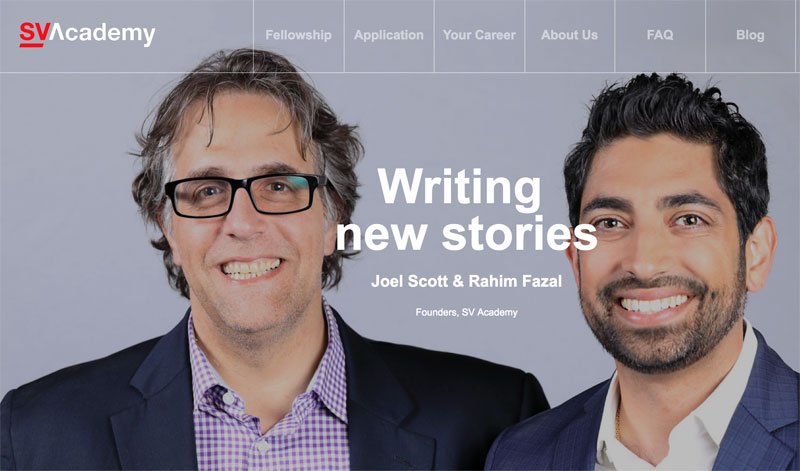 IBL News | New York
SV Academy, a two-year-old Bay Area start-up who helps monthly 100 people with non-tech background to lands a high-paying job, has raised a new round of $9.5 million to offer tuition-free training.
The model is simple. Employers pay SV Academy between $12,000 to $15,00 per hire.
Students take a 12-week, training program that teaches the skills necessary for tech-based sales roles, plus ongoing training and mentorship for a year after they graduate.
CEO Rahim Fazal said to TechCrunch it has more interest than it can handle. His company is now receiving 1,000 applications a week.
Fazal says that individuals who complete the program are receiving median job offers of $79,000 plus benefits and, in many cases, equity. In addition, 70% of them are also receiving promotions within their first year.
Companies such as SurveyMonkey, Palo Alto Networks, and PayPal are among the employers.
SV Academy was initially backed by $2 million, that it raised in 2017 from Bloomberg Beta, Rethink Education, Precursor Ventures, Uprising Ventures, 500 Startups, and WTI.
The new influx of capital of $9.5 million in Series A was led by Owl Ventures with participation from Kapor Capital, Strada Education Network, and several earlier backers.