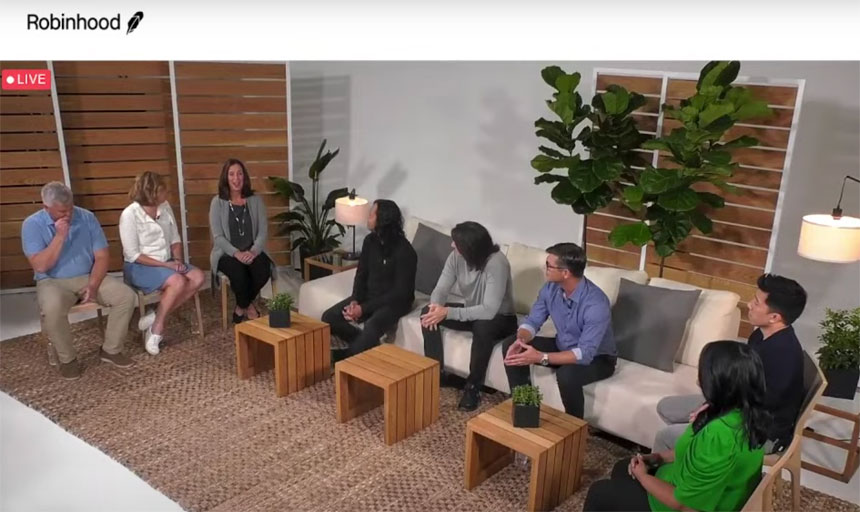 IBL News, Mikel Amigot | New York
While striving for a valuation of up to $35 billion, Robinhood Markets Inc, the Menlo Park, California-based online brokerage has started the allocation of shares for its app traders.
At a range of $32 to $42 per share, the firm said that it is seeking to raise about $2.2 billion.
Since its inception, Robinhood raised $5.60 billion in 24 investing rounds with 56 investors involved. The company's impressive growth is mostly due to the intuitive interface, zero commission, and cryptocurrency trading.
With 18 million active retail traders, predominantly Gen Z and Millennials, with an overall client asset amount of $80 billion, Robinhood is trying to reshape how small-time traders invest in companies becoming public.
As it advances toward its IPO and defying conventions, last Saturday, the startup hosted a live-stream roadshow presentation — with telepromptered answers. All of Robinhood's app customers received an email invitation to attend. Typically, this type of event is limited to institutional investors and hedge funds.
The Silicon Valley startup that popularized commission-free trading is reserving 20% to 35% of its shares for traders of the app, an unusual move for a high-profile offering.
The company is expected to start trading on the Nasdaq Stock Market on July 29, under the ticker HOOD.
For users, the max share is at $50.40, which results after adding a 20% buffer on the highest price in the range. Users' orders remain valid if the final price of the IPO is within this 20% range. If the price moves outside the 20% buffer or is above the max share price, the trader will need to reconfirm its request – all of it through the app.
CEO and Co-Founder, Vlad Tenev said during the live-streaming event, "We anticipate this will be one of the largest retail allocations ever." 
"At Robinhood, the rich don't get a better deal" is one of the company's mottos.
Regarding its controversial revenue-making practice of "payment for order flow" (PFOF)— under which Robinhood receives fees from market makers like Citadel Securities for routing orders to them —, CFO Jason Warnick, said, "If a ban or other limitations on it were to be imposed, we believe Robinhood and the industry would adapt and explore other revenue sources."

Beyond the fees by routing its users' orders — about 81% of its revenue; Robinhood receives an average of 2.5 cents for every $100 traded —, another source is Robinhood Gold membership, which gives clients access to investment tools and margin loans for $5 per month. There is also stock and cash interest.
The business model of PFOF is being scrutinized by the SEC amid concerns that it creates a conflict of interest because retail traders aren't getting the best trading execution available.
Another announcement during the webcast is that Robinhood Markets Inc is considering launching U.S. retirement accounts, like IRAs and Roth IRAs, which would allow Robinhood to tap a gigantic market. Currently, there are $12.6 trillion in IRAs.
Investment Retirement Accounts attract long-term investment, setting tax penalties when withdrawing money.
"We are interested in building more account types, including IRAs and Roth IRAs, we've been hearing that a lot from our customers. We want to make first-time investors into long-term investors," Tenev said.
Robinhood was founded in 2013 by Vlad Tenev and Baiju Bhatt, at that time roommates at Stanford University. They will hold two-thirds of the voting power after the IPO, as the prospectus showed.
Some experts have warned about Robinhood's revenue models, regulatory practices, and exaggerated valuation based on a price/sales ratio of 26.
Today, Robinhood is the third-largest brokerage firm based on the number of funded accounts, right behind Fidelity and Charles Schwab (which purchased TD Ameritrade in 2020).
However, its CEO is not licensed by FINRA as a registered investment advisor.
This is the Q&A at the roadshow virtual session.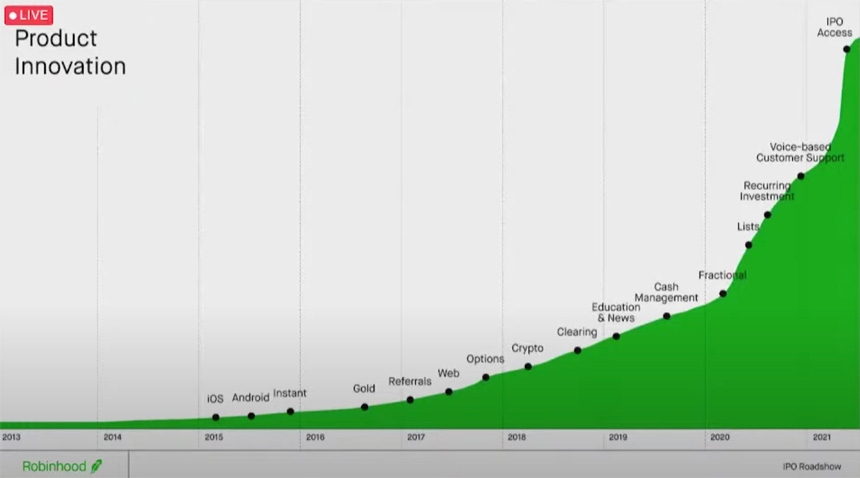 • IBL News, July 3: Trading App Robinhood Files Its IPO, Targeting a Valuation of $40B