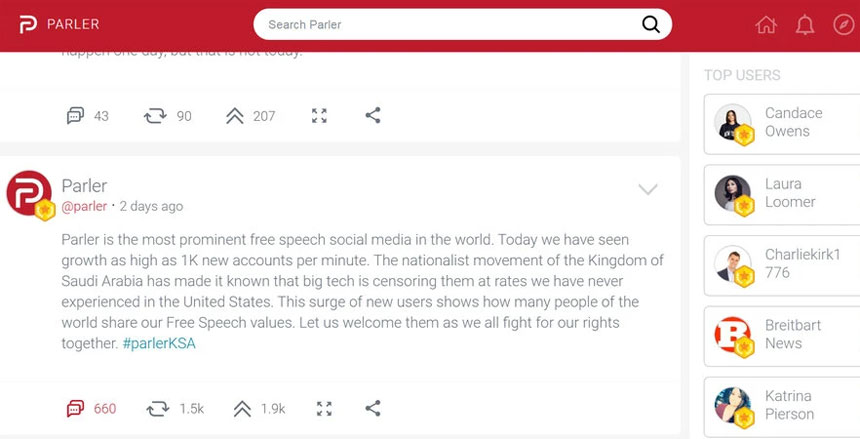 IBL News | New York
The alternative micro-blogging platform favored by Trump supporters, Parler, may never get back online—said its CEO, John Matze yesterday.
Following the mob assault on the U.S. Capitol last Wednesday, cloud service providers and business vendors—including Stripe, American Express, Twilio, and Slack—have severed ties with Parler. They cited the likelihood of harassment they could face.
John Matze said to Reuters that the best thing would be if Parler could get back on AWS (Amazon Web Services).
On Monday, Parler–which claims 12 million users and a valuation of a billion dollars—filed a lawsuit against AWS-Amazon after being suddenly cut off by the giant cloud service. Two days before, Apple and Google had kicked Parler from their app stores.
On Tuesday, AWS filed exhibits that showed it had warned Parler last year about threatening language on its site.
Telegram Eliminates Violent Channels
With social platforms reevaluating their policies in light of the storming of the U.S. Capitol, Telegram announced yesterday a crackdown on violent channels. The alternative to WhatsApp messaging service said that it removed dozens of public channels in the last 24 hours.