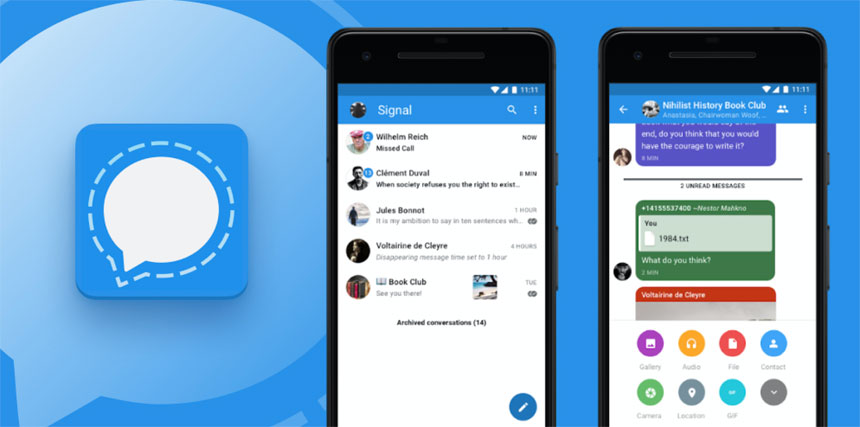 IBL News | New York
Yesterday, the encrypted secure messaging app, Signal, became yesterday the Number 1 free app on Apple Store and Google Play.
It got 1.3 million downloads only on Monday. Overall, it has been installed 63.1 million times, according to Apptopia data analytics website.
A competitor, Telegram, also surged to the second position.
The appeal of Signal is that, in light of current events, the company cannot access any messages or calls made by users on the app, contrary to Twitter, or WhatsApp—property of Facebook.
Messaging apps have more users—on average 30% more—than social media. Usually, conservative protesters turn to secretive messaging apps, especially in the last week following the crackdown by Facebook, Apple, Amazon, and other big tech companies.
Meanwhile, WhatsApp downloads dramatically dropped in both app stores, despite its promise claiming that "Facebook will not have access to its users' private messages, calls, shared locations, contacts, or groups."
Elon Musk, the tech billionaire owner of Tesla and SpaceX, also recommended Signal, after criticizing Facebook and Twitter.