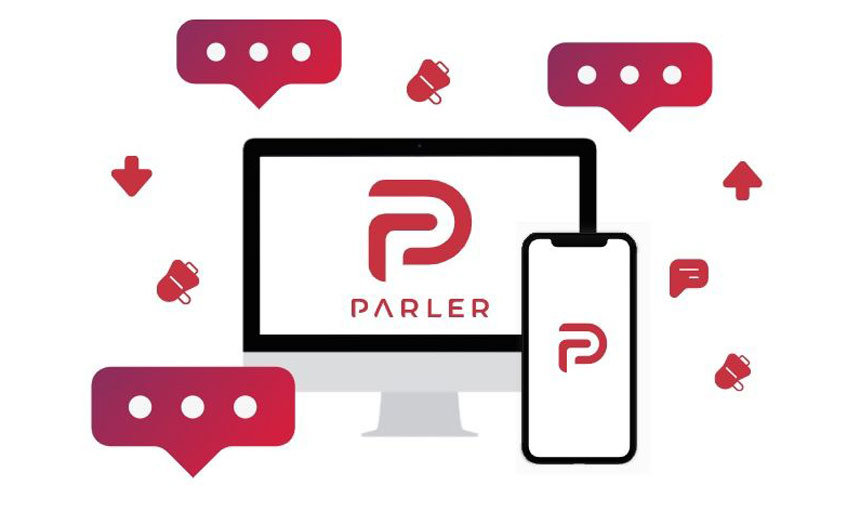 IBL News | New York
Alternative social platform Parler.com filed a lawsuit against AWS-Amazon yesterday "for violating the Sherman Antitrust Act in combination with Defendant Twitter".
The legal move followed AWS-Amazon's decision to suspend Parler from its cloud hosting service, leaving the social media startup in the dark at 4:30 am ET Monday.
In the filing, Parler claimed that "AWS's decision is apparently motivated by political animus."
In addition, "AWS is also breaching it[s] contract with Parler, which requires AWS to provide Parler with a thirty-day notice before terminating service, rather than the less than thirty-hour notice AWS actually provided."
"Last month, Defendant Amazon Web Services, Inc. ("AWS") and the popular social media platform Twitter signed a multi-year deal so that AWS could support the daily delivery of millions of tweets. AWS currently provides that same service to Parler, a conservative microblogging alternative and competitor to Twitter," the filing reads.
"When Twitter announced two evenings ago that it was permanently banning President Trump from its platform, conservative users began to flee Twitter en masse for Parler. The exodus was so large that the next day, yesterday, Parler became the number one free app downloaded from Apple's App Store."
The suit came as Google and Apple also took action against Parler in the wake of a pro-Trump riot at the U.S. Capitol, suspending it from their app store Friday.
Parler filed its lawsuit before U.S. District Judge Barbara Rothstein in the Western District of Washington. Rothstein was appointed to the federal bench by President Jimmy Carter in 1980.