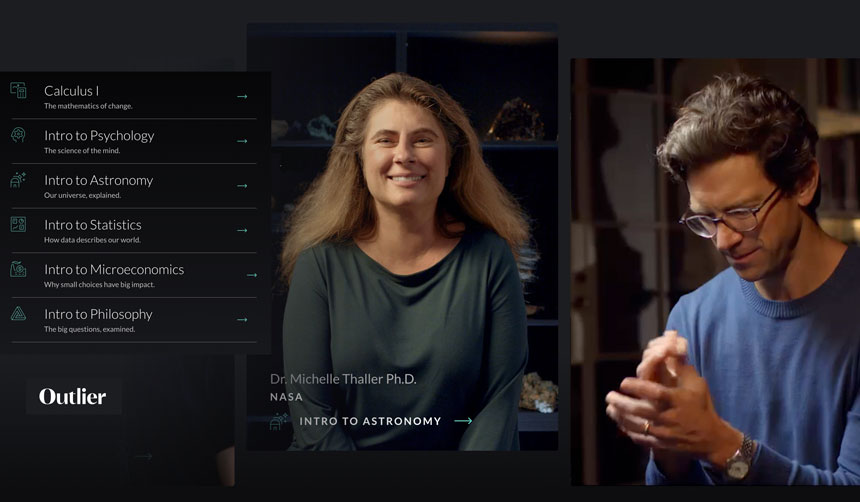 IBL News | New York
Outlier.org announced this month that it raised $30 million in Series B funding, led by Google Ventures (GV). The company has raised a total of $46 million to date.
"This latest round will enable us to build out the first two years of an accessible, exceptional college education at scale," said Jeff Buening, COO at the company.
Founded in 2019 by former co-founder of MasterClass' Aaron Rasmussen, Outlier offers cinema-quality, credit–intended, intro-level online courses.
The startup currently offers six classes, including Calculus I, Microeconomics, Astronomy, and Philosophy, with a goal of expanding to 14 by the end of 2022. Each course costs $400.
Outlier has a five-year agreement with the University of Pittsburgh, with students receiving transferable college credits from the school and faculty at the University of Pittsburgh and Pitt-Johnstown providing academic oversight. This arrangement has generated some opposition from faculty members.