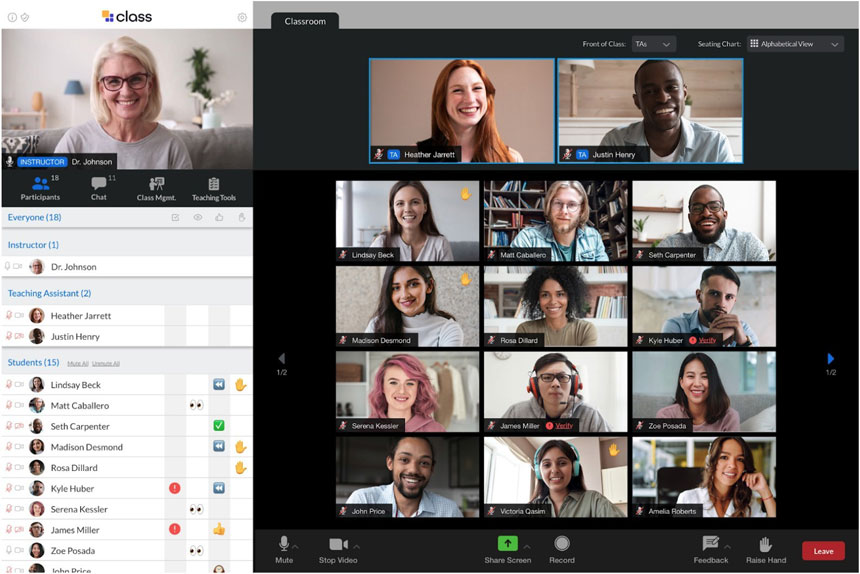 IBL News | New York

Class.com continues its funding spree. The startup, founded in 2020 as a learning platform to expand Zoom capabilities, announced today that it raised an additional $105 million in Series B funding.
Class is built on the Zoom Meetings platform and simply adds into its teaching and learning tools. Features include taking attendance, hand out assignments, give a quiz or test, grade work, proctor exams, and talk one-on-one with a learner.
The reported round was led by SoftBank's Vision Fund 2. Additional investors participating include: GSV Ventures, Emergence Capital, Maven Partners, Owl Ventures, Insight Partners, SWaN & Legend Venture Partners, Revolution's Rise of the Rest Fund, Learn Capital, Reach Capital, Slow Ventures, Sound Ventures, Chimera Investment, Daher Capital, Guy Oseary, Bill Tai, and Super Bowl champion and entrepreneur Tom Brady.
The company founded by ex-Blackboard executive Michael Chasen has raised over $160 million in under a year.
"Class has a bold vision for changing the way the world learns, and we have experienced increased demand for Class not just in the United States, but around the world," he said.
"Over the past year, students and instructors around the world have been using Zoom to power remote and hybrid classes," said Audrey Witters, Managing Director, Online & Entrepreneurship Programs at Stanford Graduate School of Business, and Class strategic advisory board member. "Class offers features designed to make virtual classrooms around the world feel more like real classrooms."
Class.com will become available this summer. Names of customers have not been provided. In this regard, the startup says, "since launching less than a year ago, Class is already deployed in the United States and in over 20 countries worldwide."