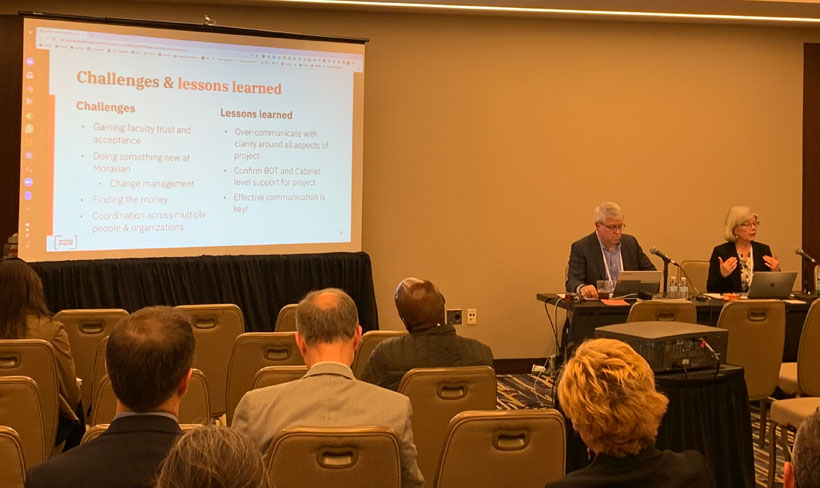 IBL News | Washington DC
Fee-for-service, an alternative to OPM company Extension Engine, explained last week its approach through the case of Moravian College.
In a joined session with Moravian College's Provost Cynthia Kosso, and Extension Engine's Principal Learning Strategist, Scott Moore, elaborated on how this university created a differentiated online program. The conversation took place last Friday at the AAC&U annual conference in Washington DC.
Based in Lehigh Valley, Pennsylvania, the 277-year-old Moravian College, has just launched its first program, and is currently working on its second, related to Nursing.
Cynthia Kosso and Scott Moore discussed the process of creating online learning, building internal capacity, challenges and lessons learned. Among lessons learned, they agreed on the need to effectively communicate around all aspects of the project in order to gain faculty's trust and acceptance.
IBL News exclusively videotaped the session. Watch it below.